Raman Raghav went on his killing spree in the 1960s in the outskirts of Mumbai. He murdered many homeless people who had made pavements their sleeping bed. After he was arrested, Raghav refused to answer any questions. Though he was beaten and left hungry, Raghav refused to speak. One day Raghav requested for Chicken curry. The police granted his request and soon he became open to questions. Raman confessed to 41 murders and took the police on a city-wide tour during which he showed the authorities his places of operation. Raghav was found to be incurably mentally ill. His sentence was reduced to life imprisonment in 1987. In 1995, Raghav died at Sassoon Hospital after suffering from kidney trouble.
With the release of Raman Raghav 2.0, we wake up to the reality that serial killers were present not just in the West, but also in India. Here is a short list of the serial killers that India has suffered and whose lives and actions could be made into interesting movie plots.
1. Nithari killer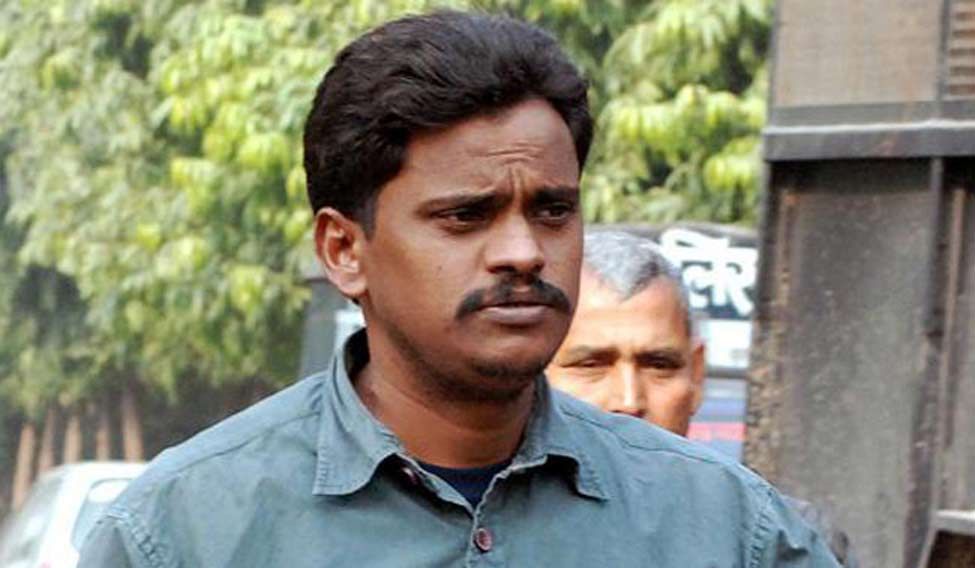 Surinder Koli
This was a case that created much furore in the media and among the people of the country. Surinder Koli and Moninder Singh Pandher were arrested after 19 skulls, bones and other body parts of children and young adults were discovered from the residential premises of Pandher. Koli was Pandher's servant and he later confessed to sexually assaulting, murdering and dismembering the bodies of the children. Though the number of victims is yet to be established, there are around 15 cases in all and Koli was convicted in five of these. Rape, cannibalism, illicit organ trade and even paedophilia where some of the accusations made in connection with these murders. While some of these seem to be true, others were considered rumours. The struggle of the parents whose kids had gone missing, discovery of the body parts, the failure of the authorities, Koli's arrest and finally, his confessions to his crimes make for a thrilling movie plot.
2. Renuka Shinde and Seema Gavit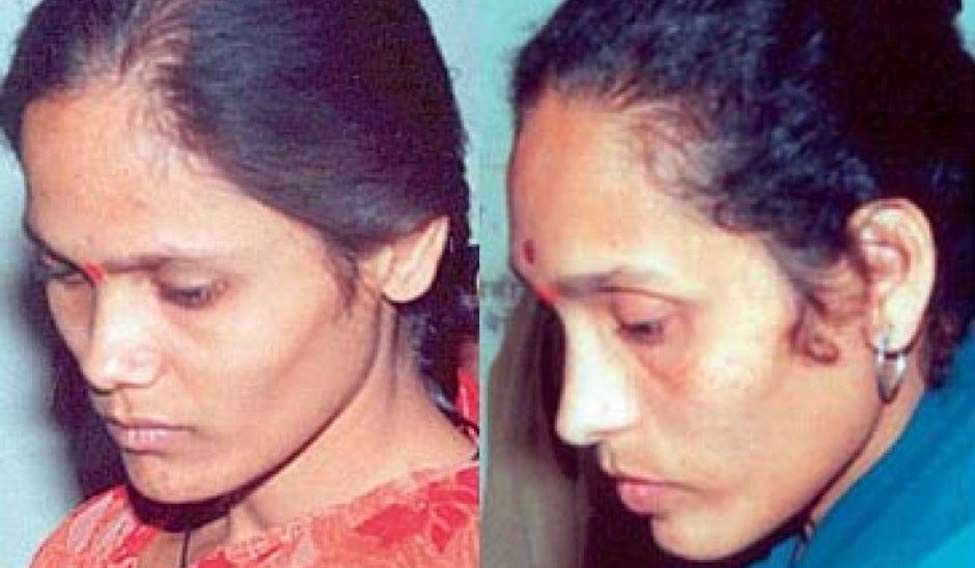 Renuka Shinde and Seema Gavit
They are the first women to be sentenced to death in India. Trained as petty thieves by their mother Anjanabai, Renuka Shinde and Seema Gavit quickly learnt that by using children as a cover it was easier to steal. They started kidnapping children who they used as a cover for their petty crimes. They would bash the head of the infant or drop it to the floor in an attempt to escape when caught. When the children became a nuisance or a burden they would murder the kids. Anjanabai died during trial. Nine murders were charged against the gang, and the sessions court found them guilty of six murders. The High Court said that prosecution could prove only five cases against them. The sisters are now lodged in Yerwada Jail, Pune, and even today, jail officials reveal, they insist they are innocent. The story of these heartless sisters, schooled by a cruel mother, could be made into a movie which reflects the reality of our society where child abduction is quite prevalent.
3. Auto Shankar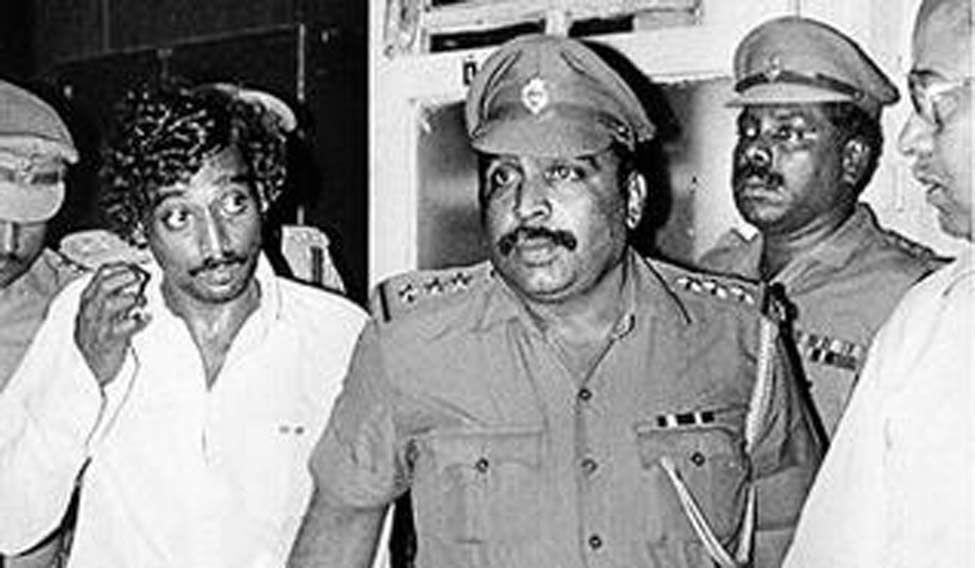 Auto Shankar (left)
An investigation into the life of Gowri Shankar, alias Auto Shankar, would make for a thrilling script. Shankar abducted and killed nine teenage girls from Thiruvanmayur, Chennai during his killing spree in the 80s. Police initially believed that the girls had been sold into prostitution by families not able to afford wedding dowry. But the families consistently denied this and forced the authorities to seek another explanation. Police soon discovered that Shankar and his gang were behind the abduction. The gang disposed the bodies by cremating them and throwing the remains into the Bay of Bengal. Shankar was sentenced to death along with two of his associates on May 31, 1991. During his trial Shankar blamed films for "making a devil of him", but a month before his execution, he revealed that he had kidnapped the girls for powerful state politicians. He only disposed the bodies after his patrons had raped them. Auto Shankar was hanged in Salem Central Prison.
4. Cyanide Mohan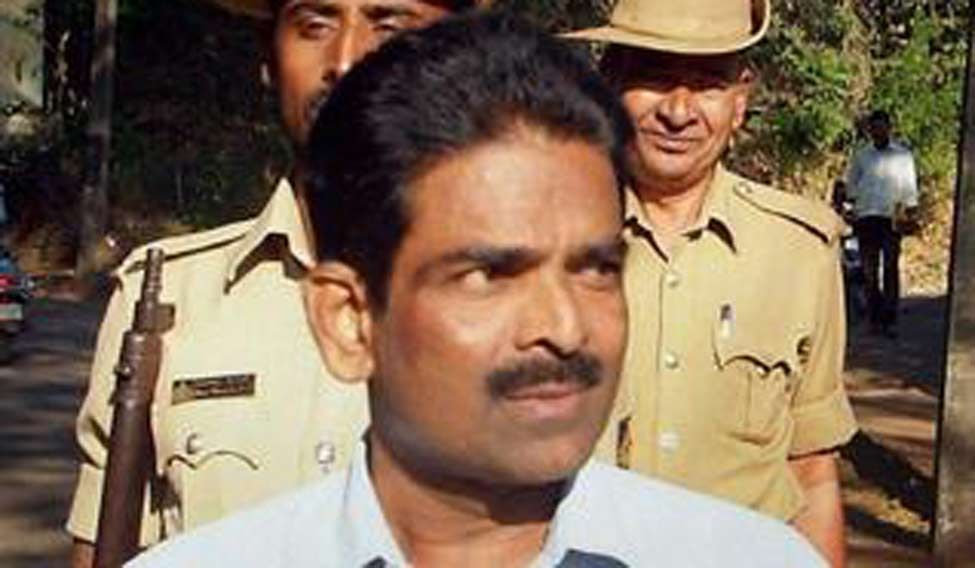 Mohan Kumar
A one-time physical education teacher at a primary school in Mangalore, Mohan Kumar targeted young unmarried working women from middle-income and lower-income backgrounds. He promised to marry them without taking any dowry. They just had to be secretive about the whole affair. He would then elope with the girl and rent a room in a lodge. He would have sex with his victim before the 'wedding' and then give her contraceptives, which were actually cyanide pills. During 2005-2009, he allegedly killed 20 women. Their bodies were found in bus stands, public toilets and other public places. He defended himself in court and was sentenced to death in December 2013. The life story of Cyanide Mohan told from his perspective would make for a curious narrative.
5. Akku Yadav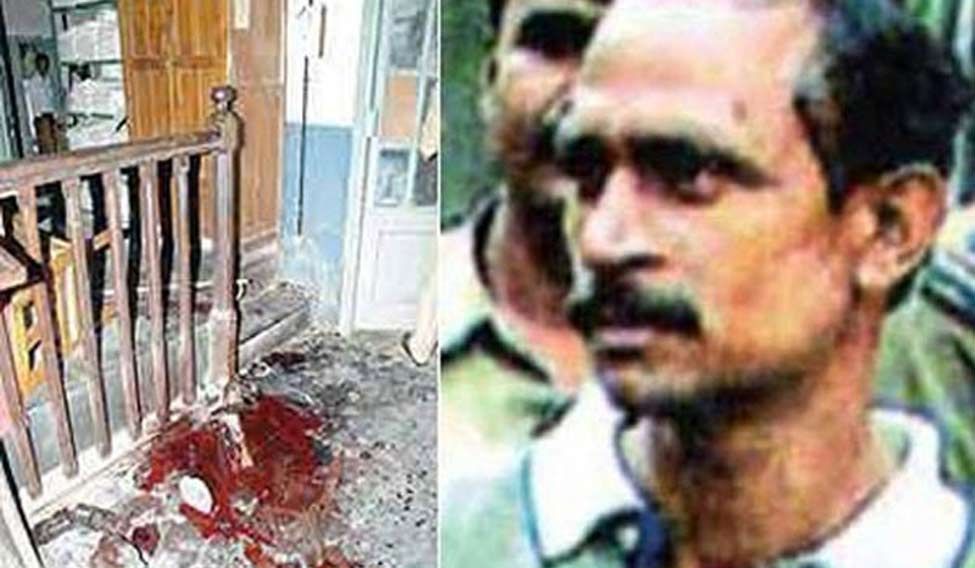 The court floor (left) where Akku Yadav (right) was murdered
Though not the story of a serial killer, the suffering of the women of Kasturba Nagar at the hands of Akku Yadav deserves to be told. It is the story of not just their suffering but also of their outburst against a perpetrator who had made their lives hell. Bharat Kalicharan, alias Akku Yadav, was a local thug at Kasturba Nagar. He and his gang had terrorised 300 families living in the slums for years. He is said to have raped around 200 women of Kasturba Nagar, which was his method of keeping the people of the slum under his control. He allegedly dragged girls as young as 12 years to nearby derelict building to be gangraped by his henchmen. He is also said to have murdered three people and dumped their bodies on the railroad tracks. The police were Yadav's friends and hence, any complaints against him were never recorded. In fact, the police officers were callouse enough to laugh at the victims who wanted to file complaints against Yadav calling them "loose woman". As the resentment among the residents grew, he was 'arrested' by his police friends to keep him safe. When he was produced in Nagpur district court on August 13, 2004, Akku Yadav was lynched by a mob of around 200 women. It took them 15 minutes to hack to death the man who had raped them with impunity. As he flailed and fought, one of his alleged victims hacked off his penis. A further 70 stab wounds were left on his body. All the women living in the slum claimed responsibility for the murder. Five were arrested and let off after city-wide demonstration. Though movies based on the incident in court have been made already, a true to life narrative of Akku Yadav and the women of Kasturba Nagar promise success.
6. Amardeep Sada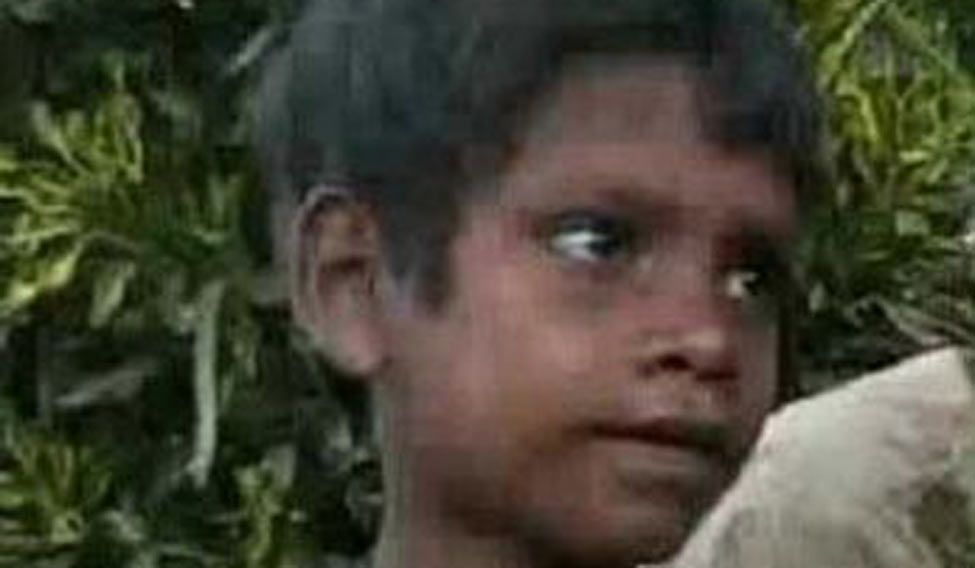 Amardeep Sada
This is the chilling story of the youngest serial killer in India. Amardeep Sada, all of eight years old, was arrested for the murder of Khushboo, Sada's six-month-old neighbour, in January 2007. He had picked up the infant from a local nursery, where the mother of the baby had left her to sleep. He then took the baby to a field and hit her with a brick multiple times and killed her. What made him a serial killer was the revelation of the family and the villagers. Sada, according to the neighbours, had killed his eight-month-old sister three months ago and his six-month-old cousin, the daughter of a maternal uncle, almost a year ago. But these murders were not reported as it was considered a "family matter". The inspector who investigated the case at the time said, "Sada said he took the children to the fields and hit them with a stone and killed them." What makes Sada an eerie case is, when questioned on why he committed the murders, he "just smiled a lot and asked for biscuits." This terrifying story of the eight-year-old serial killer makes for a chilling plot opening our minds to possibilities of such cases in future.