After being announced last year, Marathi film Ekk Albela has mostly been in news for Vidya Balan's cameo as Geeta Bali. However, there's much more to the film – a biopic on actor-director Bhagwan Dada (Bhagwan Abhaji Palav).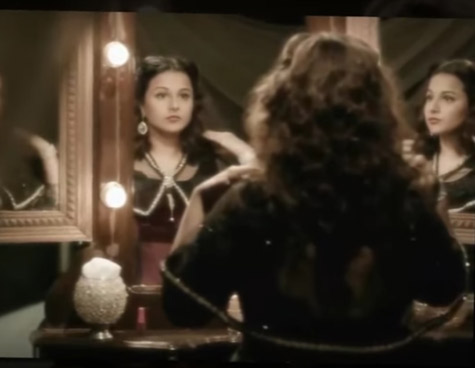 Image courtesy: YouTube
On the sidelines of the teaser launch of the film at Mumbai's Metro Cinema recently, director Shekhar Sartandel, who has been researching for the film for the last four years, told us that very little is known about this actor-director who was an idol to Raj Kapoor. The film explores the black and white era of the Indian film industry—1930 to 1951.
Shekhar, who teaches about the era at a film school in Mumbai, says that he often mentioned the importance of Bhawan Dada in the evolution of the industry to his students. "But I never thought that one day I will get an offer to direct a film on him," says the director who believes recreating an era from the past is not an easy task.
"Something as simple as costumes required so much research, leave alone the incidents that may have happened. A lot of digging went into finding the details," he remarks as he tells about Bhagwan Dada's contribution to the industry. "He was the one who made India's first horror film, Bhedi Bangla in 1942. He also introduced fist-fighting in films with Badla," says Shekhar, who also informs that people like music director C. Ramchandra and lyricist Anand Bakshi were given a break by Bhagwan Dada.
Interestingly, before entering the industry full time, Bhagwan Dada juggled between his paan shop in Jamuna Mansion, the infamous red-light area in Mumbai, and the work in film industry. Shekhar says that he introduced the Ganga-Jamuna paan that became extremely popular within the people of the area including the prostitutes.
Mangesh Desai, who reprises the role of Bhagwan Dada in the film, says that people often talk about his last days when he had succumbed to failure. "But people don't talk about his rising. From a nobody, he became a big name in the industry. Even when he was making the so-called B-grade films, he was not just making money but introducing something new to the film industry," says Desai, who was appalled when he tried YouTubing the late actor-director and wasn't able to find enough. "This film is a tribute to the legend who has given us some of the most memorable moments of the Indian films," he says.
Though a Marathi film, Ekk Albela that releases on June 24, has quite a few dialogues in Hindi and two of the most popular songs—Shola Jo Bhadke and Bholi Soorat Dil Ke Khote featuring Bhagwan Dada and Geeta Bali.