Quantico actress Priyanka Chopra is the sexiest asian woman yet again. The Bollywood actress topped a list of 50 'Sexiest Asian Women on the Planet' compiled by a British magazine.This is the third time in the past four years that Priyanka has won the ranking.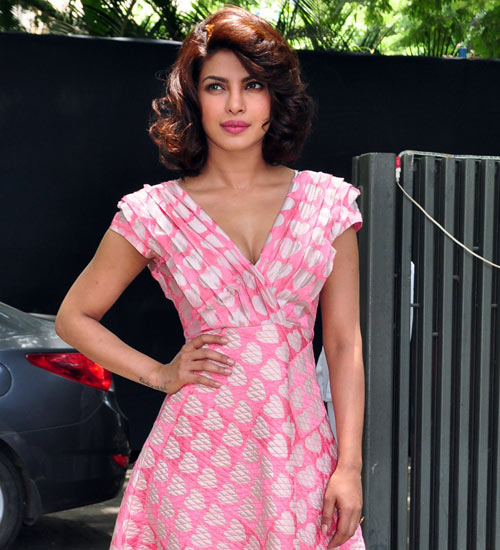 The desi girl is quite happy with the title
The Britain-based Eastern Eye newspaper asked people from across the globe to vote for the sexiest woman for the 2015 edition of the popular annual poll. Priyanka Chopra has achieved global visibility in the recent past with her role as Alex Parrish in Quantico, a US television series in which she stars as an FBI recruit.
"Now that's a title I'm happy to hold on to. I'm bringing sexy back! A big thank you to everyone who's voted for me. Thank you also to Eastern Eye for making me feel 'sexy'; well, at least for another year. A piece of advice to the ladies - it's all in the mind. Remember, sexy is as sexy does," Priyanka said in a statement.
Eastern Eye's entertainment editor Asjad Nazir, who founded the list and puts it together annually, believes Priyanka has become the global face of India. "Priyanka Chopra is doing India proud on the global stage and winning loads of admirers," Nazir said.
Television actresses Sanaya Irani and Drashti Dhami took the second and third spot. They were followed by Deepika Padukone and Katrina Kaif.
Others in the top 10 are Nia Sharma, Kareena Kapoor Khan, Gauahar Khan, Sonam Kapoor and the highest placed Pakistani, Mahira Khan.