Sweet Christmas is almost here. Marvel's latest Netflix release, Luke Cage is about the anti-hero with indestructible skin and insurmountable strength who tries his best not to get into fights. Luke Cage, played by Mike Colter, had previously appeared as a side character in season one of Marvel's Jessica Jones series. Critics have high expectations from Marvel's latest offering, after the success of Jessica Jones and the two seasons of Daredevil.

It releases on Netflix worldwide on September 30.

For those who live under a rock or missed Jessica Jones, here's a primer on who Luke Cage is and everything you need to know about the show:

Luke Cage: A low-key superhero
Dressed in a hoodie and giving off vibes of calmness and patience, Luke Cage is an ex-convict who was wrongly accused and sent to prison. He has no family, and his wife was murdered recently, as we got to know in Jessica Jones. He isn't a costume-clad superhero, though, and has a pretty low-key life. Yet, he somehow manages to find people who need him to stop evil.

His powers are a result of an experiment in prison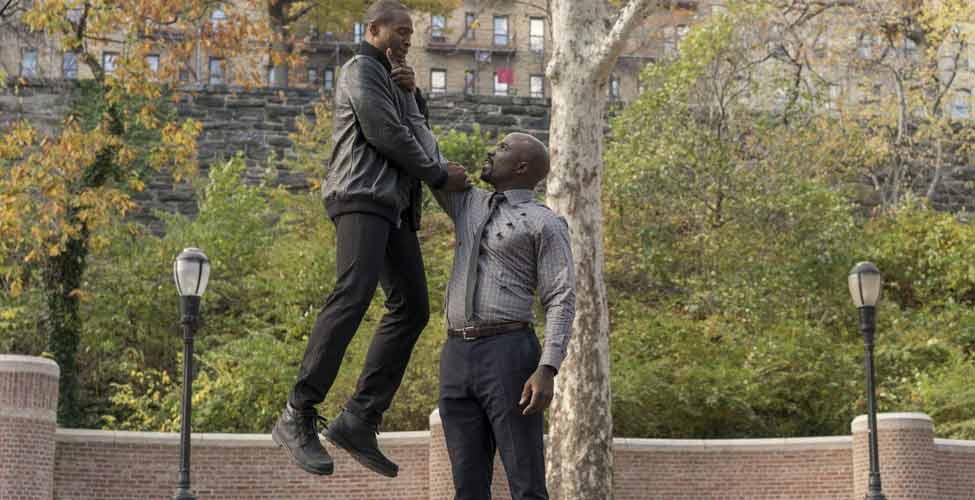 Luke Cage has impossible strength and bulletproof skin as a result of a prison experiment.
Like many other Marvel characters, Cage got his bullet-proof skin and impossible strength through experiments carried out on him. He's had a dark past, and he's willing to put all of it behind him and never use his powers. Which is why, when we first see him in Jessica Jones, he is trying to maintain a low profile, distancing himself from brawls.

Story is set after fleeing from Jessica Jones
The last that we saw of Cage was with Jones, being a part-time lover and aiding her in her fight against Kilgrave. The story picks up months after he is last seen in her apartment, getting treated by Claire Temple (Rosario Dawson, who also makes an appearance in Luke Cage). He has moved out from Hell's Kitchen and into Harlem, and like before, is trying to maintain a low-profile by doing odd jobs. The past, however, catches up with him.

Cottonmouth, Misty Knight and others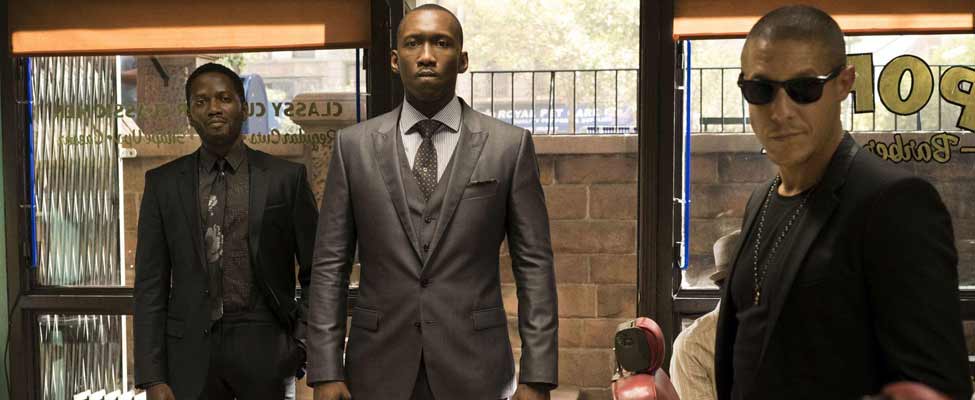 Mahershala Ali plays Cottonmouth, a kingpin who rubs Cage the wrong way.
Mahershala Ali (House of Cards) plays crime lord Cornell Stokes (a.k.a. Cottonmouth), who owns a night club and undertakes illegal dealings there. Stokes, a kingpin, sets his henchmen loose in Cage's neighbourhood, which does not go down well with him. Stokes pulls strings with the help of cousin and politician Mariah Dildard (Alfre Woodard). Cage finds a companion and fellow crime-fighter in Misty Knight (Simone Missick), a police detective.

Profiling Harlem and the lives of black people
Like Jessica Jones and Daredevil, this show is set in the crime-laden underbelly of New York, centred on Harlem, where black people form the majority. According to reports, creator Cheo Hodari Coker has ensured that the authenticity of the location—from the way people dress to their lifestyle—is maintained through the show. This would be Marvel's first TV series focused entirely on the lives of black people.

Third series to lead up to the Defenders series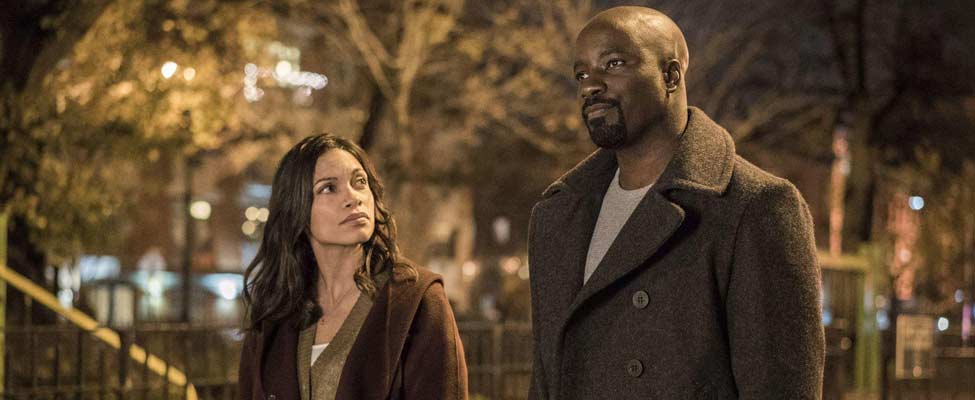 Claire Temple (Rosario Dawson, left) is the common link between Daredevil, Jessica Jones and Luke Cage.
Daredevil, which was about blind lawyer Matt Murdock (Charlie Cox), first hit Netflix in April 2015. Dark and often violent, the show was known for its well-choreographed action sequences. When Jessica Jones was released in November that year, viewers were treated to a different side of Hell's Kitchen. Jones (Krysten Ritter), a private investigator with a history of domestic abuse and PTSD, turned out to be one of Marvel's most powerful feminist shows. Luke Cage is the third in this series, and will be followed by Iron Fist early 2017 and later The Defenders, which will bring all four of them together to form New York's own Avengers-like team.

Creator calls this a 'modern version' of the comic
The original comics were set in the 1970s. Released in 1972 by writer Archie Goodwin, it came out at a time when films about black people for black people was a trend, called 'blaxploitation' (such films later transcended race and colour, to become accepted mainstream). He was often called Power Man in the comics, and sported a yellow shirt that was unbuttoned down to his navel. This avatar was later transformed into a more elegantly dressed character who later joins the Avengers in the Marvel comic universe. The TV series is revamped to keep up with the times. However, they've maintained his catchphrase—Sweet Christmas—from the comics.