Happy (Diana Penty) is getting married but she isn't interested in it. In an attempt to flee from her wedding venue, she jumps off her window and ends up in a goods truck which eventually takes her to Pakistan. It leads to chaos. That's what the trailer of the yet-to-release Happy Bhag Jayegi reveals. A comedy of errors, the cross-border film looks at India-Pakistan relationship in a light-hearted and fun way.
According to Krishika Lulla, the producer, once a while we should give a break to the serious cinema and delve into a subject that's serious but can be looked at from a different perspective. "We have often seen hard-hitting films on the subject. We have seen cross-border love stories that are intense and leaves the audience with a heavy throat. But life isn't always so serious and that's what Happy Bhaag Jaegi is all about, the lighter side of life," she remarks.
Nitin Kakkar, whose 2013 film Filmistaan also looked at the subject very lightly, echoes similar views. "If we keep making serious films all the time, at the end everyone is going to die," he says and adds that his film had nothing to do with the border, "it was about being human. After all, we have the same DNA." Kakkar's film was appreciated by almost the entire industry and got a warm response at the box-office. He points out that a lot of Pakistan-bashing used to happen in the films earlier. "With that, you are getting into a space of jingoism. But why do that when you are getting nothing off it. After watching a serious film, the audience thinks the film is preachy whereas a light-hearted film sends across the message without letting them create a perception. Why not do that?" he remarks.
And as it feels only right to have films that represent the emotions of the people at large from both the countries, we look at a few recent cross-border films that have made us laugh.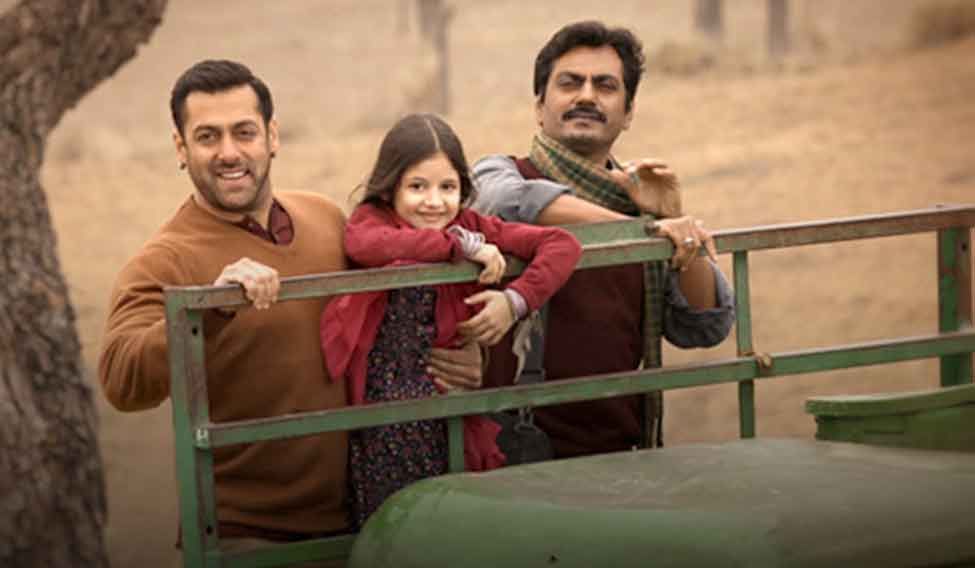 Bajrangi Bhaijaan (2015)
One of the biggest grosser of 2015, starring Salman Khan and Nawazuddin Siddiqui, the film didn't delve into politics, rather looked at human emotions. Even though very emotional at the core, the film kept the audience in splits with some really funny scenes featuring Siddiqui. One of the scenes where the actor tries to ape Pakistani freelance journalist Chand Nawab even became viral.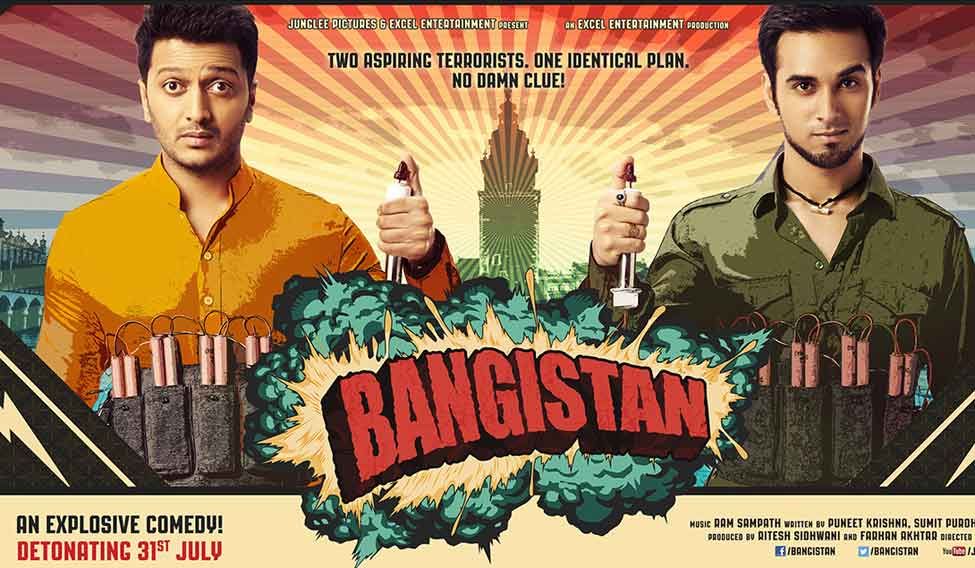 Bangistaan (2015)
Starring Riteish Deshmukh and Pulkit Samrat as two budding terrorists, the film sees them swapping their religions in order to finish the other community. While they plan destruction, sub-continental leaders of Islam and Hindu – the Imam and the Shankaracharya – in an effort to bring peace decide to attend International Peace Conference in Krakow. In a satirical format, the film looks at the relationship between the two countries in a funny way.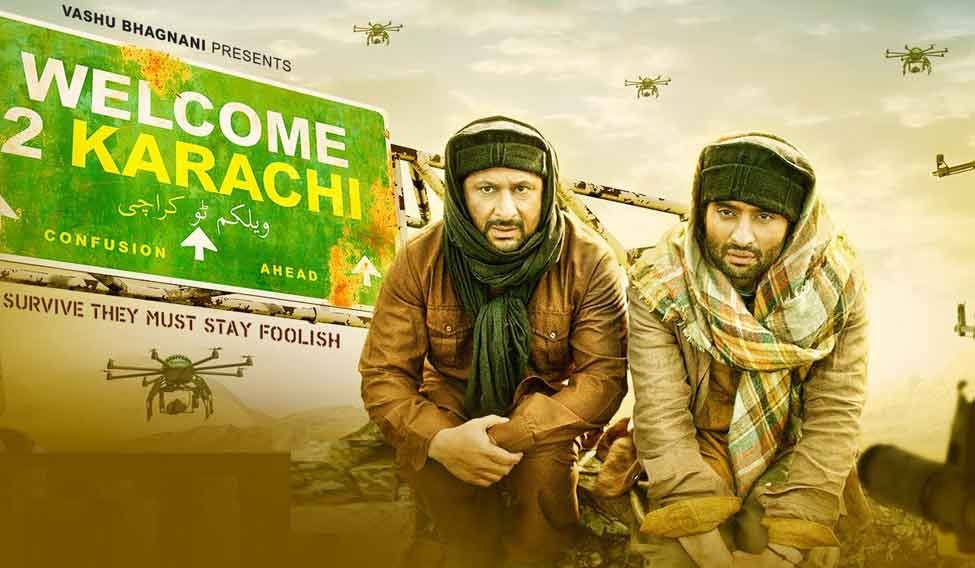 Welcome 2 Karachi (2015)
Shammi Thakur (Arshad Warsi) and Kedar Patel (Jaccky Bhagnani) decide to sail to the US, albeit using a boat. Their adventure leads them to Pakistan instead. In Karachi, they land up amidst political tension and get themselves trapped by the Taliban and land themselves in unnecessary situations. Again, it portrays the political tension with humour.
Filmistaan (2013)
Wannabe-actor Sunny (Shaarib Hashmi), who is also a Bollywood buff and an assistant director, is in Rajasthan with an American crew when he is kidnapped by an Islamist group because of his affinity with the Americans. He lands up in Pakistan and is held hostage by the kidnappers at a house that runs on the money earned by selling pirated films. The two develop a bond around the liking for films, making a statement on co-existence of everybody.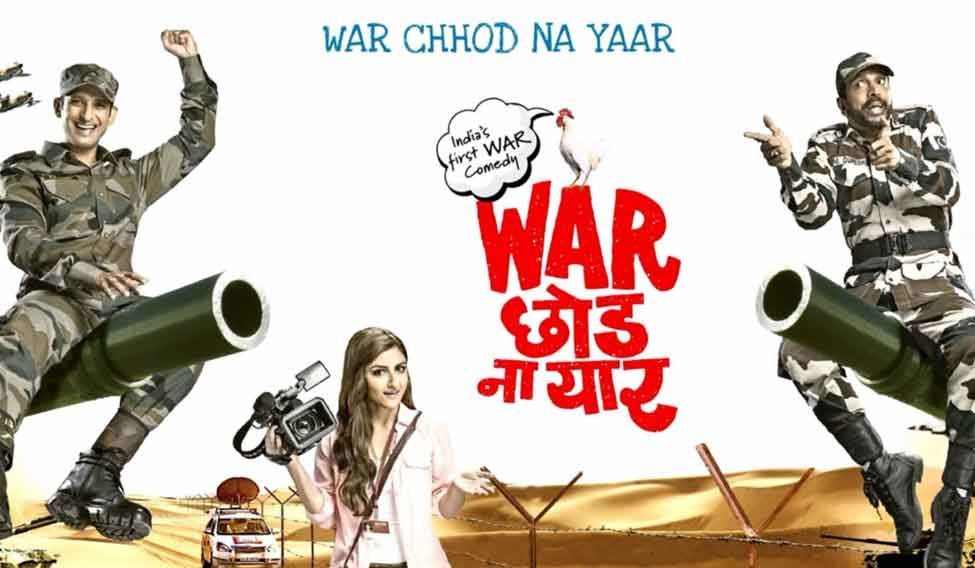 War Chodd Na Yaar (2013)
Directed and written by Faraz Haider, the film with its situational and slapstick comedy raises a valid question, "When will the war end?" It tracks the story of Captain Rajveer Singh (Sharman Joshi) and Captain Quereshi (Javed Jaffery), who are battalion captains of India and Pakistan respectively. Amidst the political tension between the two countries, on the battlefield, they and their battalion form an unlikely friendship and camaraderie but the easy friendship is tested during war leading to hilarious situation.