The year was a mixed bag as far as the Hindi film industry was concerned. Quite a few real-life stories came alive on the big screen, like Neerja, Sarbjit, Budhia Singh. Gender roles was another favourite theme, as seen in Ki and Ka. Some looked at the self, like Fan, Zubaan, Dear Zindagi, while others dealt with sexuality, like Befikre. And a few highlighted social issues—Udta Punjab, Nil Battey Sannata, Pink. Though several got favourable ratings from critics and reviewers, few managed to set the cash registers ringing. Will 2017 bridge the gap between critically-acclaimed and commercially-viable films? Only time will tell. Till then, here's a round-up of how Bollywood fared at the box office this year:

THUMBS UP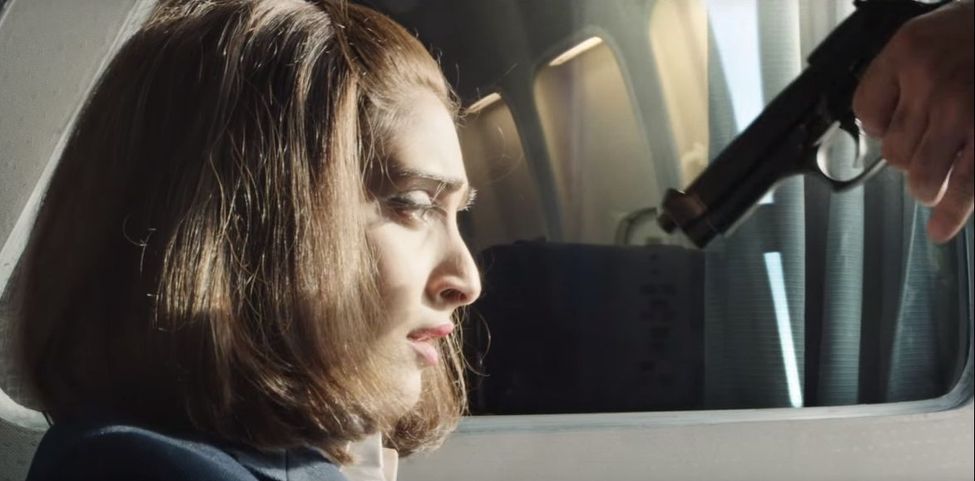 Neerja: The second-highest earning film of the year about the brave Indian air hostess, Neerja Bhanot, struck the right chord with the audience. Box office collections soared as did praise for the film that established Sonam Kapoor as more of an actor than just a fashionista.
Nil Battey Sannata: A sensitive story of a mother (Swara Bhaskar) and her daughter (Riya Shukla) and the pain the former goes through to give her good education, which, at some points, felt like a creative extension of the Beti Bachao Beti Padao campaign. It scored well at the box office, too.

Kapoor and Sons: Actor Rishi Kapoor, who will make his debut participation at a major literature festival next month, played a grandfather in this family saga. His make-up alone cost Rs 2 crore. Box office collection? Over Rs 150 crore in three weeks. The family drama saw some stellar performances from the supporting cast, too, which included Ratna Pathak, Rajat Kapoor, Fawad Khan, Sidharth Malhotra and Alia Bhatt.
Ki and Ka: This mainstream film starring Kareena Kapoor Khan and Arjun Kapoor about a new-age urban couple—him wearing the heels and she donning the proverbial pants—established itself as one of the top five films of the year. Never mind the constant annoying product plugs.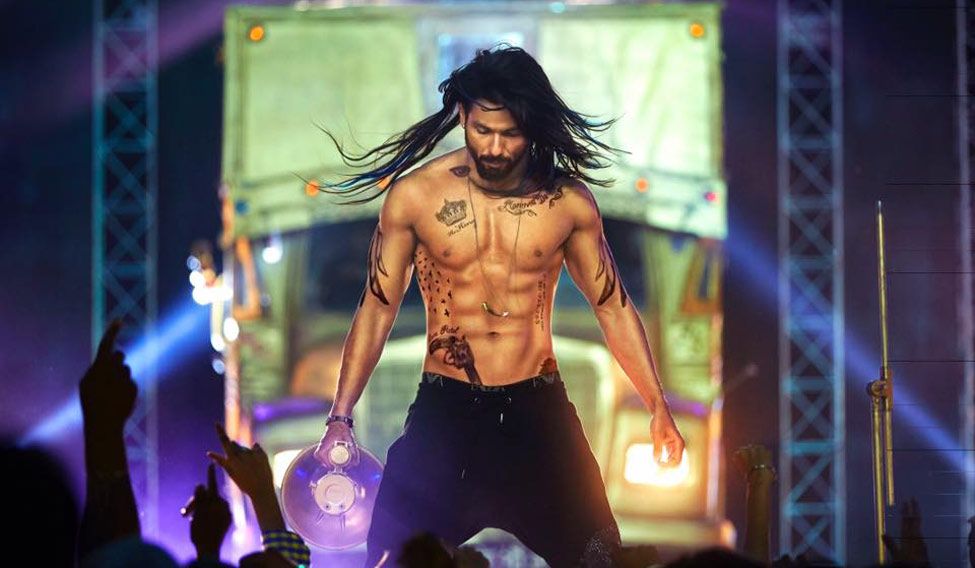 Udta Punjab: Easily the most controversial film of the year, Udta Punjab required a large mental and emotional appetite. Starring Alia Bhatt and Shahid Kapoor, the film revolved around the drug problem of Punjab, and in spite of controversies trying to weigh it down, the film flew high, unabashedly.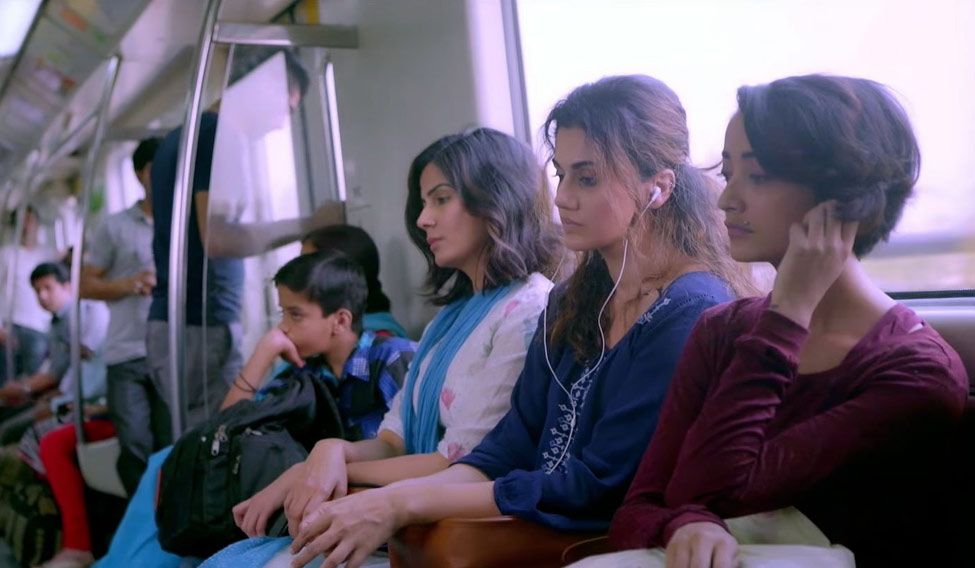 Pink: The Amitabh Bachchan-starrer was about sexual violence, and got rave reviews. When a woman says 'no', it means 'NO' and nothing else, Pink told the world. The audience agreed and the box office collection is said to have managed to cross the Rs 100-crore mark overall.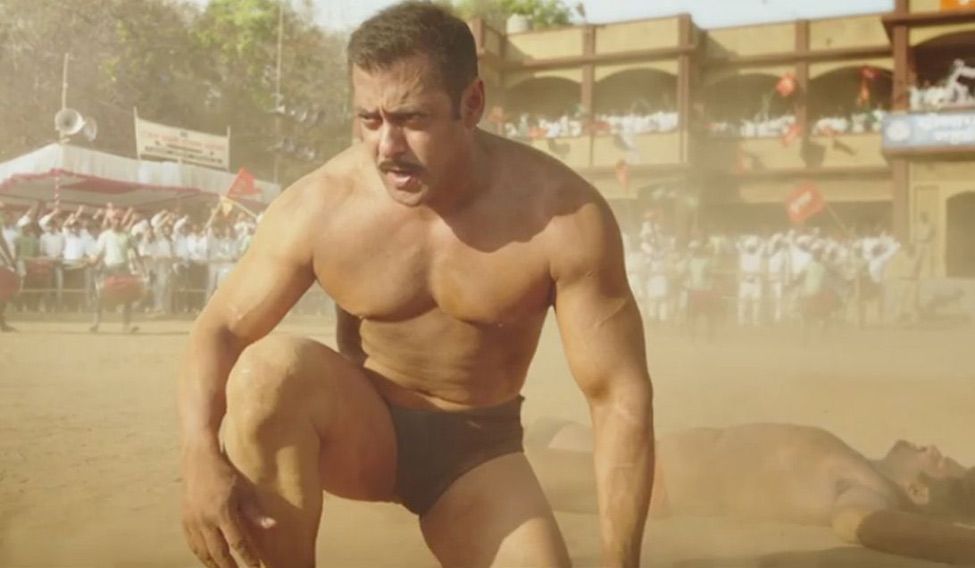 Sultan: The film lived up to the tremendous hype, with Salman Khan essaying the role of a former wrestler who is forced to return to the wrestling pit. His fans lapped up this sports-drama film. It managed to rake in over Rs 300 crores at the box office.

Ae Dil Hai Mushkil: Karan Johar's candy-floss treatment of an adult theme had its moments, exploring the idea of unrequited love. It resonated with the audience and the film did well at the box office.

Dear Zindagi: Alia Bhatt continued her golden run this year, holding her own against Shah Rukh Khan in the film. The initial box office collection crossed that of Pink, and it is doing well both in India and overseas.

Befikre: Aditya Chopra attempted an image makeover with this set-in-Paris film starring a chiselled Vaani Kapoor and energetic Ranvir Singh. The film exuded a new-age confidence with sexuality and did decent business at the box office, though it was trashed by critics.

Dangal: The last big ticket film of the year has opened to rave reviews. It's about the wrestler sisters, Geeta Phogat and Babita Kumari, and their father and coach, Mahavir Singh Phogat. Only time will tell if it turns out to be Aamir Khan's biggest hit till date.

Other films that did reasonably well include Akshay Kumar's Airlift and Rustom, Ajay Devgn's Shivaay.


THUMBS DOWN
Wazir: The year 2016 opened promisingly with this film starring stalwart Amitabh Bachchan and Farhan Akhtar. A saga of pain and revenge, woven around the idea of the 'meek inheriting the earth', however, led to a meek performance at the box office unfortunately.
Chalk N Duster: This well-intentioned film about the respect for teachers and their importance in our lives got a poor show at the box office. Even good performances by veterans such as Shabana Azmi and Juhi Chawla couldn't rescue the moralistic tenor and low production value.
Fitoor: A good-looking film about good-looking people shot in good-looking locations. Think picture-postcard snow-capped mountains, auburn autumn, dewy sunshine or falling golden leaves.... However, good ideas were left wispy and Katrina Kaif's famously expensive hair colour failed to rake in the moolah at the box office.

Aligarh: Set in Uttar Pradesh, this was based on a real story around controversy over the sexual orientation of a Aligarh Muslim University professor. The film received good reviews from the critics but it did not translate into box office success.

Zubaan: This was a story of a young singer from Gurdaspur, starring Vicky Kaushal of Masaan fame, and Sarah Jane Dias, who plays a city hipster. It was about exploring the self through art. It got a slow opening since it competed with Prakash Jha's Jai Gangaajal that released the same day. Despite receiving several favourable reviews, the film did not quite hit the right note at the box office.

Rocky Handsome: Based on a 2010 Korean film, this John Abraham-thriller about an assassin was shot between Goa and Mumbai, with plenty of Bollywood-style action. It got off to a good start in its opening weekend but ended up with mixed reviews.

The Blueberry Hunt: What was the director smoking in this complete waste of a Naseeruddin-Shah-starrer about a marijuana farmer? It hit the lowest of lows and disappeared without a trace. Even Shah is said to have tried to distance himself from the film.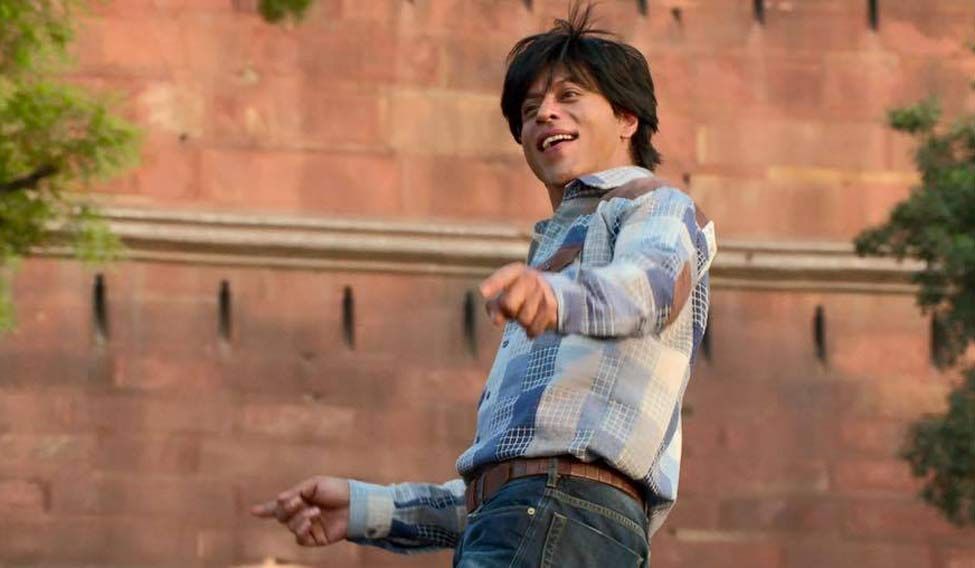 Fan: The meeting of the zero and hero—a Shah Rukh Khan double bill—opened on a good note but petered out. Moving at an indulgent pace, it saw SRK play himself as well as a star-struck fan, a take on both real and reel life. The actor put in a good performance but the film did not do as well as was expected.

Laal Rang: This thriller drama had Randeep Hooda playing a true-blue Jat with his rakish charm, and was set in Karnal, Haryana. Despite a full-bloodied performance, exploring ideas of friendship, love, betrayal, the film did average business at the box office, possibly because of low promotions.

Traffic: Manoj Bajpayee plays a constable who leads a mission on the road to deliver a heart to a dying girl. Based on a real life story, the original film brought about a new wave in Malayalam cinema but the Hindi remake lost its way en route to the box office.

Sarbjit: Based on a real-life story of a sister's lifelong struggle to bring back her wrongly-detained-for-years brother from across the border, Sarbit failed to set the box office on fire like some of the other biopics. Aishwarya Rai Bachchan's de-glam look, too, could not help the film.

Phobia: Radhika Apte got her first leading role in Bollywood in this psychological thriller , which explores the edges of imagination and reality. The film drilled home the point that monsters lurk not just in the outside world but in intimate spaces as well. But the box office disagreed.

Te3n: The below-par ambling thriller starring Amitabh Bachchan and Nawazuddin Siddiqui based on a 2013 Korean film, Montage, was about faith and forgiveness. However, it was less edge-of-the-seat and more yawn-every-half-hour. The box office agreed.

Great Grand Masti: The third film in the adult comedy franchise based on a horror theme, had a message—'everyone must have sex'. However, it failed to rouse the audience and sustain much interest.

Madaari: The release of this gritty Irrfan Khan-starrer about the angst and anger of the common man coincided with superstar Rajinikanth's Kabali. It led to a below-average business where it counted the most: box office.

Budhia Singh: Born To Run: A biopic on the world's youngest marathon runner, with Manoj Bajpayee as his coach, did not offer easy answers on ambitions or life. The film impressed the critics but the box office felt otherwise.

Baar Baar Dekho: A laboured attempt about living life in the present, interspersed with time travel and a new-age couple (Sidharth Malhotra and Katrina Kaif). The box office simply said ek baar dekho.

Parched: A sensitive coming-of-age story of three women set in rural Rajasthan and their blossoming friendship, by director Leena Yadav, got a thumbs up from the critics but did average business at the box office.

Anna: A well-meaning biopic on the social activist Anna Hazare was marked out by below-average performances, with the only takeaway being learning about the contemporary social activist's life. The film did badly at the box office.

31st October: This emotionally-charged film about the 1984 riots, where several from the Sikh community were killed, starred Soha Ali Khan and Vir Das in lead roles. However, it failed to draw in the crowds and fared badly.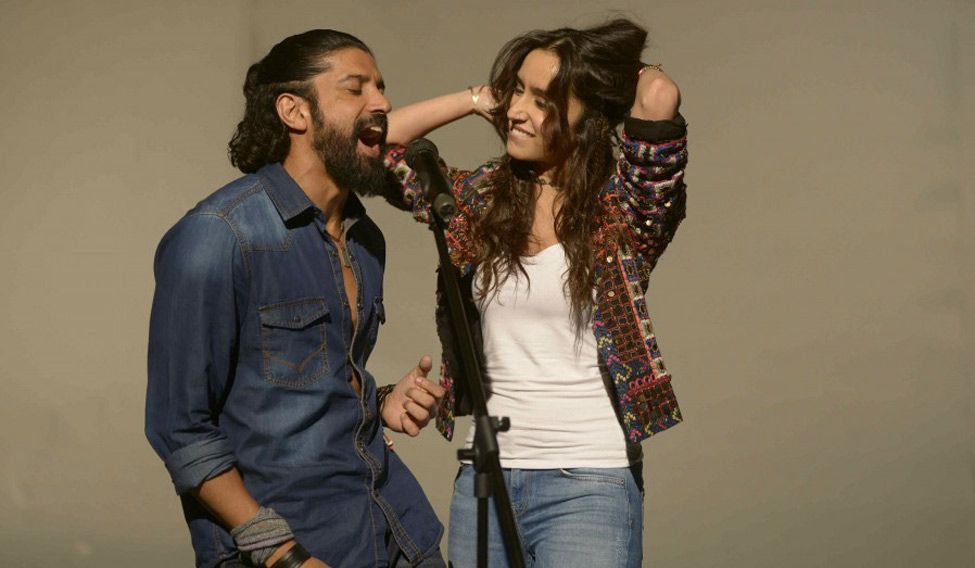 Rock On 2: An older, tired trio with a bearded Farhan Akhtar couldn't hit the right note as they did with Rock On. Being well-intentioned and trying to bring the northeast into the mainstream cinematic consciousness did not help matters either.
Kahaani 2: The much-awaited sequel to Kahaani, with Vidya Balan in the lead role, dealing with a social issue set in a thriller format managed average business. It could not live up to the first one.