There is no telling that musicians tend to be tad different from those less musically gifted. The Central Board of Film Certification (CBFC) and the Bombay High Court may never be able to wrap their heads around the scene of Tommy Singh in Udta Punjab played by Shahid Kapoor taking a piss on stage. But this fictional musician's onstage antic pales in comparison with some of the crazy things real life musicians have done one stage.
1. Marilyn Manson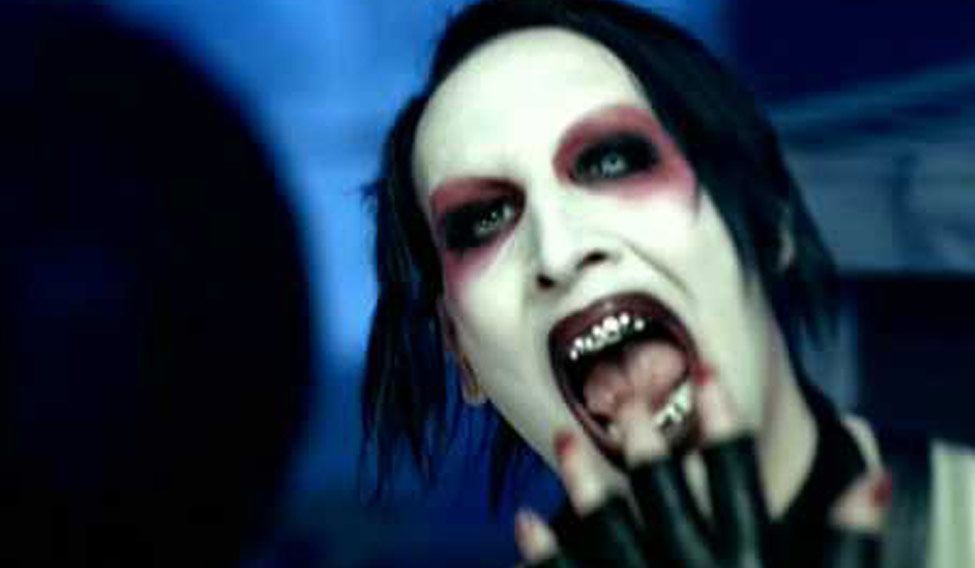 When it comes to shocking the world so very often, no one seems to be able to do it better than Marilyn Manson who once introduced himself saying "I am the God of Fuck!" An ordained Satanist, Manson once had a girl iron the Nazi flag on stage. Well, may be it was Manson who inspired Tommy to take a piss on stage as the former had once urinated on the crowd and even jacked off a with a strap-on dildo. From cutting himself on stage with a beer bottle to ripping pages out of Bible and burning the American flag, the 'Antichrist Superstar' singer has done it all to shock the world.
2. Alice Cooper
If you are shocked by Manson's madness on stage, here's someone else from the 70s who can match his madness. There are hearsays of him drinking the spit of the audience and killing baby chicks on stage. He is Alice Cooper, the man who brought a live snake on stage and performed with it before Britney Spears made the act cool and popular. Beating up Santa Claus, cutting off his own (fake) head with a guillotine, impaling baby dolls, releasing a chicken into the crowd that tore it to bits—Cooper knew how to shock.
3. GG Allin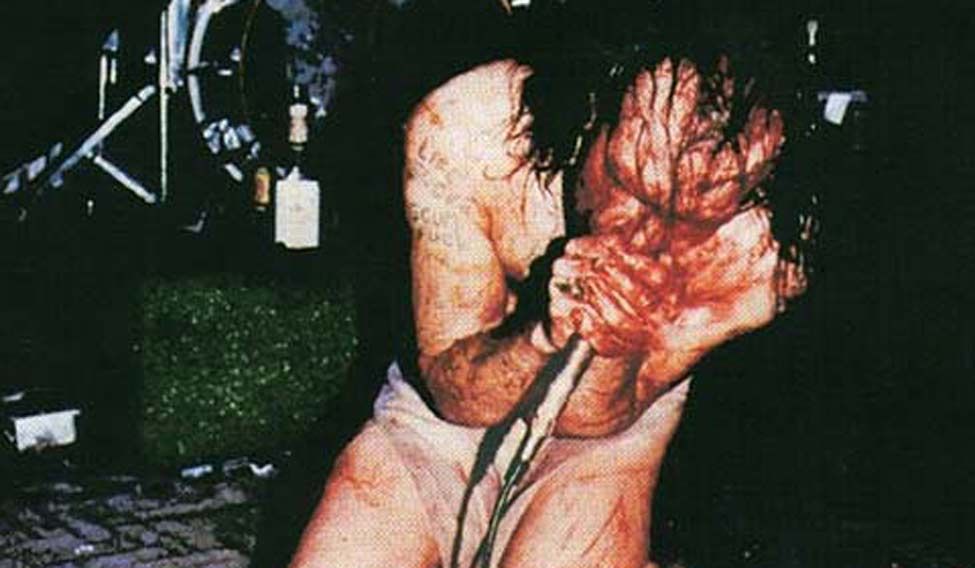 If there's anyone who can give Manson and Cooper a run for their money, it is GG Allin. While he may not have enjoyed the popularity of the duo, Allin had a cult following who reveled in his onstage atrocities. Okay, for the uninitiated, Allin was a punk rock singer in the 80s and early 90s whose claim to (in)fame is his penchant for getting naked on stage, eating his own faeces, mutilating himself including breaking his own teeth and assaulting the members of the audience. He had promised on several occasions to commit suicide on stage, but died of a heroin overdoes. What's more shocking was the way in which his funeral was conducted. His unwashed, bloated body was kept for public view and people deposited booze bottles in the coffin. His brother stuck a headphone on the corpse with a walkman playing Allin's own songs. This was one crazy guy.
4.Ozzy Osbourne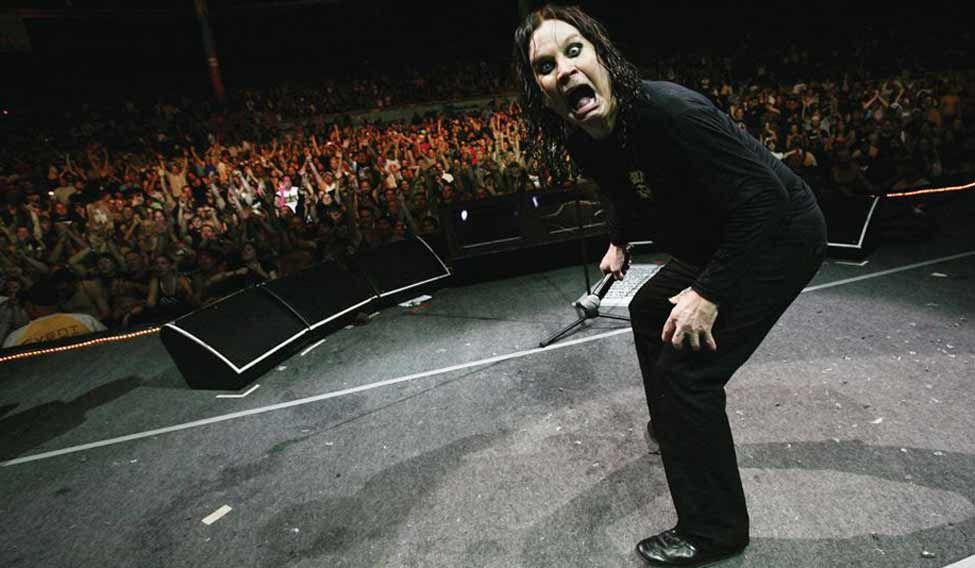 The many onstage, outrageous acts of the former Black Sabbath frontman, who once reportedly snorted a line of ants (off stage, of course) when cocaine wasn't available, earned him the sobriquet 'Prince of Darkness'. The onstage antics of Osbourne was no less nauseating. He once bit the head off a live bat while performing. To make the live shows more lively, he use to throw water, raw meat and other such things at the audience.
5.Iggy Pop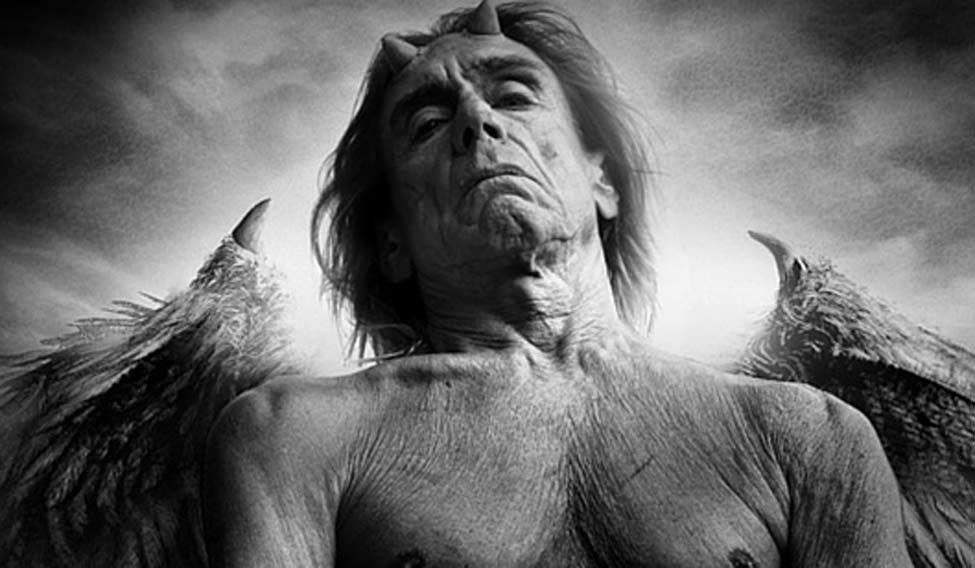 When it comes to onstage antics, Iggy Pop was an altogether different breed. From peeling his own skin off with glass pieces, rubbing peanut butter and steak all over his body to diving into the crowd decades before anyone who could manage to make noises that sounded like a song (or autotune) began to dive into their cheering fans, Pop's shock tactics are legendary. Breaking bottles on stage and rolling over them shirtless was a regular affair at Pop's shows; so was puking on stage.