Almost five years ago, when I spoke to actor Huma Qureshi, she sounded nervous and excited at the same time. She was looking forward to the release of Gangs of Wasseypur, and her anxiety was palpable.
Cut to 2017. When we met her recently for a photoshoot, the excitement was there as ever, but she was calm throughout the shoot, giving her inputs every now and then.
She enjoys what she does, she says, when we sit for a chat. Since we talk about Gangs of Wasseypur, she tells me how important and impactful her debut film had been in her life. "We knew we had made something very beautiful but nobody thought it would be so big. People often used to wonder what film is that. Why are there two films? Why couldn't it be made into one film? All these questions were happening and it was my first film, I didn't have these answers. My father, too, asked me, 'what are you doing for three months in Varanasi? What is the film about?' I couldn't say that it is a son's revenge for his father's death—then the question would have been, why two parts then?" she reminisces.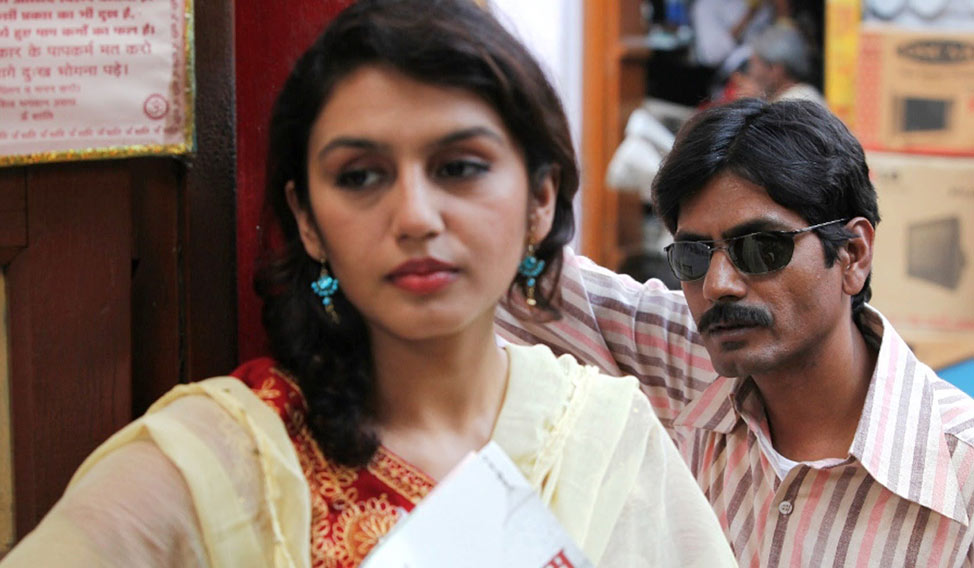 She says that whatever she is today is because of that film. "I owe my career to Gangs...," she says. She recalls how actor Manoj Bajpayee (the lead in the first part) had told her, 'Huma, remember this feeling'. He had categorically told me that no matter how big an actor I become, that feeling of anxiety or excitement is never going to come back," she says. Huma cannot agree more.
However, she has new projects and she is excited at the way they are shaping up. On the top is her next project with Rajinikanth—the Tamil film Kaala Kalikaaran being directed by Pa. Ranjith. She plays the veteran actor's love interest, Zareena in the film. "I am very excited about the film," she says, adding, "I feel very privileged and blessed. It's too good an opportunity to believe. He has been one of the biggest superstars that this country has ever seen and it's like one thing off the bucket list."
Huma finds Rajinikanth a genuinely amazing person to work with. "Warm, gracious and humble. It just leaves you in so much more awe of him. It's a very dramatic film. I can't give out many details as it's too early. But the film is political, and at the same time, it has a love story. There are a whole lot of shades to it," she adds.
Huma, who initially rose to fame with her offbeat choice of films like Gangs of Wasseypur and Dedh Ishqiya, says that it started bothering her when people said that she can't do a commercial, mainstream film. "My problem has always been that whenever someone told me that 'you can't do this', I have always wanted to do that." While growing up in Delhi, too, she was often told that being an actor is almost impossible, especially if you don't have any contacts in the world of cinema. "I always felt, 'why can't I?' The people who are doing it are also like you and me. So, when I did films like Gangs... or Dedh Ishqiya, people said, 'ohh, she can only do this and can't do the mainstream films.' And again, it was like 'why can't I?'. That was another journey. For me it will always be about doing something new," she says, adding that she has never made long-term plans in life. Rather, it has always been making short-term plans and doing films and characters that people believe is not even possible. "That's what I aspire to do as an actor. Keep challenging myself and do new stuff."
Huma admits she gets stressed by the smallest of things like "getting stuck in traffic or not being able to reach on time at a particular place". But, her failures hardly impact her life. Her last release, Dobaara: See Your Evil, which also had her brother Saqib Salem, bombed at the box-office. But it doesn't affect her. "Failures are part of life. It shouldn't affect you, just the way success shouldn't (emphasising) affect you. Except for the way that your next film is going to be defined by the way your last film performed at the box-office. There should not be any effect of your failure on you."
The actor confesses she is a closet writer. "I haven't come out yet," she says. We inquire if she plans to come out soon. "I don't think that's happening," she laughs. "I have thoughts. I don't know if those thoughts are worth sharing with the outside world. They are important to me and I need to express them, so I put them on paper. But I don't know if they are important enough, or if people care about them," she remarks.
She says after a pause, "I have a lot of stories that I want to be part of." Huma says that since she is an avid reader, especially of autobiographies, and also a keen observer of people around her, she knows there are many hidden stories she would like to tell. "That always excites me as an actor. Your mind is very fertile and I constantly keep thinking, what if I take this story forward in this manner. It keeps me alive and pumped up."