Kapil Shelke was passionate about electric bikes during his mechanical engineering days in Pune University and he had even been instrumental in developing many electric bikes.
Shelke founded Tork Motorcycles in 2009 in Pune and developed different models of electric bikes, which included models T1X, T2X, T3X, T4X and T5X. These bikes were developed by Shelke's team in India under the help and guidance from his father, who had a manufacturing set up which makes different design components for pharmaceutical companies. Though these models were not for commercial sale, they have proved their mettle on international circuits by finishing third at the Isle of Man TT in the UK, besides winning the electric motorsports race series, TTXGP.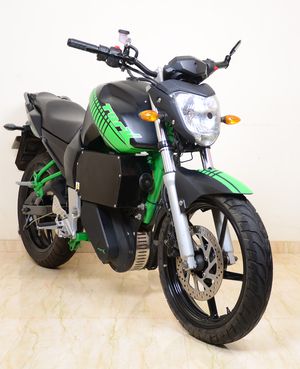 Tork's TX04 model
After having gained immense experience in the electric motorbike domain, Shelke has now developed a commercial model of an electric bike—T6X—which is expected to be launched around Diwali this year.
"We started working on this commercial model in 2015. After thorough research and effort, we are ready with the prototype of the model T6X. There would be features such as cloud connectivity, integrated GPS with navigation assist, in-built storage capacity and pre-service suggestions. We want this to be a really smart motorcycle," Shelke told THE WEEK.
The bike is engineered to run above 100 km from a single charge. The capacity of the bike will be in the range of 125-150 CC. The bike will come with a charger and one will be able to fully charge the battery in around one hour fifteen minutes. The company is yet to decide on the price of the product.
"In 2015, around 20,000 electric two wheelers were sold in India. We have fitted this bike model with a Lithium battery, which is three times lighter than the lead acid batteries. The operational cost of the bike will be as less as 20 paise per kilometre in comparison to a petrol bike of the same capacity, which is around Rs 2 per kilometre," said Shelke.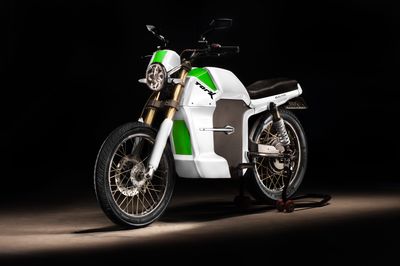 Tork's TX05 model
The company is planning to launch the product in Bengaluru, Pune and Delhi and would also set up experience zones in these cities where customers would be able to get a first hand feel of the bike and a chance to test ride it. Initially, the bike will be sold online and later, depending on the response, the company will sell them through retail stores in these cities.
"The most important thing to run electric bikes is to have an efficient charging infrastructure. We would be working hard to expand this and grow our own charging infrastructure in these cities. We are getting enquiries especially from the young tech savvy crowd from these cities," remarked Shelke.
Tork Motorcycles has a design cum manufacturing centre in Pune and has around 24 technical people working in the R&D team. "With our five earlier prototypes already tested and successful in international circuits, our product range is targeted at a new segment of consumer, who is yet to experience the benefits of clean technology," said Shelke.