A new variety of extra early maturing variety of arhar, a pulse also called toovar, has been developed by scientists of the Indian Council for Agricultural Research.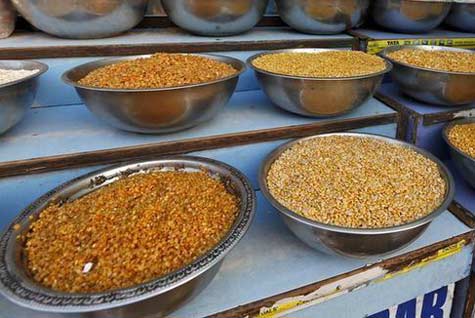 Representative image | Reuters
Named  PUSA-Arhar 16, the pulse will mature in 120 days and is semi-dwarf in the range of 95 to 120 cms. It is a high yielding variety.
Finance Minister Arun Jaitley and Agriculture and Farmers Welfare Minister Radha Mohan Singh on Monday made field visits  to see the new variety of pulses.
Singh expressed hope that the country would soon become self-sufficient in pulses.  
This PUSA Arhar 16 allows dense plant population of 3,30,000 plants per hectare which is important to realise higher yield and mechanisation. Traditional varieties do not allow high density planting as their plant type is indeterminate and spreading type. 
All items of farm machinery used for wheat, from sowing to harvesting, are fully utilisable for cultivation of NPT Arhar. PUSA-Arhar 16 allows effective spraying of insecticide even with Knapsack sprayer for effective control of insects due to compactness and dwarfness. This new plant type, with synchronous maturity, is also suitable for combine harvesting and thus does not require manual laborers for harvesting and threshing.