Quikr, India's leading online classifieds portal, has acquired Hyderabad-based ZapLuk, a provider of on-demand beauty and wellness services, in a strategic move to scale up its growing beauty services brand AtHomeDiva.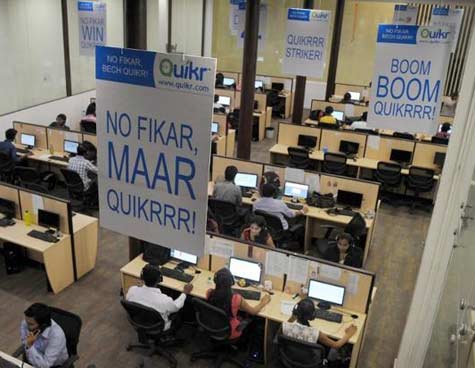 This is Quikr's second acquisition in the beauty services segment after it acquired Salosa three months ago | AFP
Quikr will now offer a full range of on-demand home beauty services to consumers in multiple cities including Bangalore, Delhi, Mumbai, Chennai, Gurgaon and Hyderabad.
This is Quikr's second acquisition in the beauty services segment after it acquired Gurgaon-based Salosa three months ago.
Talking about the acquisition, P.D. Sundar, head of QuickrServices, said, "ZapLuk's operational strengths, trained pool of stylists and professionals and highly engaged user base in the Chennai and Hyderabad markets will allow us to expand the reach of our AtHomeDiva brand in these markets rapidly. AtHomeDiva is growing fast and the number of services delivered by our team of trained and professional stylists is growing by more than 100 per cent month on month. While we are experiencing a high repeat rate, what's even better is that the average transaction value is increasing steadily for repeat users."
With the acquisition, ZapLuk's co-founder Lavanya Hariharan and a team of close to 50 stylists and professionals will now be a part of AtHomeDiva. The other co-founders of ZapLuk, Manan Maheshwari, Mahesh Gogineni and CTO Varun M.S. will be pursuing other business interests.
"Quikr offers immense scope through its various categories that can be cross-leveraged for the beauty services business. This is a huge step forward for our team and a move that will bring us further fast growth. We are excited to join forces with AtHomeDiva as we continue to bring at home beauty services to more people across India." said Lavanya Hariharan, co-founder, ZapLuk.