A study by US-based Institute for Energy Economics and Financial Analysis has revealed that the proposed nuclear power plants in Mithi Virdi, Gujarat and Kovvada, Andhra Pradesh are not economically or financially viable.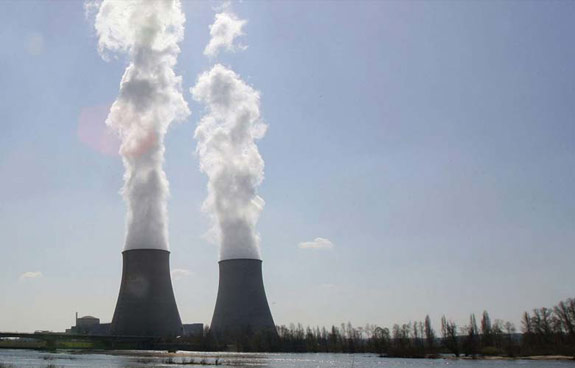 A total of 12 nuclear power plants, six each at Mithi Virdi and Kovvada, are to come up | AP
A total of 12 nuclear power plants, six each at Mithi Virdi and Kovvada, are to come up based on a Government of India proposal through the Nuclear Power Corporation of India Limited to enter into contracts with Toshiba-Westinghouse (Westinghouse) and General Electric-Hitachi (GE).
Releasing a report from the United States through video conference in Ahmedabad on March 31, director of Resource Planning Analysis at IEEFA David A. Schilissel, said that in Gujarat a new Westinghouse AP1000 reactor design would be used and in Kovvada GE's economic simplified boiling water reactor design would be used.
Schilissel claimed that the new Westinghouse AP 1000 reactor design has not been completed at any plant in the world and has run into delays while the GE's design is not under construction anywhere in the world. If approved, India would be the first country to experiment with its construction and operation, he claimed.
He said that even if no significant problems are experienced during the construction, the IEEFA estimated that the first year tariffs for Mithi Virdi in 2029 would likely range from Rs 11.18 to Rs 22.12 per kilowatt per hour with the levelized tariffs of Rs 9.05 to Rs 17.75 per KWH. In Kovvada it would be between Rs 19.80 and Rs 32.77 per KWH with levelized tariffs of Rs 15.85 to Rs 26.04.
These tariffs, he said, would mean significant higher electricity prices for the consumers. Disagreements over liability for nuclear accidents create significant uncertainty about when construction actually might start at Mithi Virdi and Kovvada, he said. The GE, according to him, has announced that it is ruling out any nuclear investments in India under the current nuclear liability law. Any changes in the law to make it acceptable to equipment suppliers would transfer the financial and other risks of accidents to local communities and tax payers, the expert said.
Replying to a question on studies on probable environmental hazards, Schilissel said that elsewhere in the world where these nuclear plants are being built there are several concerns, which could include environmental concerns.
Talking about the proposed Mithi Virdi plant, Rohit Prajapati and Krishnakant of Vadodara-based Paryavaran Suraksha Samiti said that it was risky to have a plant near human habitation and Alang, ship breaking yard.
Vallabhbhai Dihora, a farmer from Mithi Virdi said that five villages near the proposed plant site are opposed to the nuclear power plant as their fertile land would be taken away. "We have been opposing since 2007," he said.
Sarpanch of Madva village Dharmendrasinh Gohil said it was strange that when the world was backing out from nuclear power plants, India was saying yes to such units.