Mahindra and Mahindra has rebranded its electric mobility business as Mahindra Electric. Under the new brand name Mahindra will manufacture electric cars, license out its electric vehicle technologies and electrify its new and existing platforms.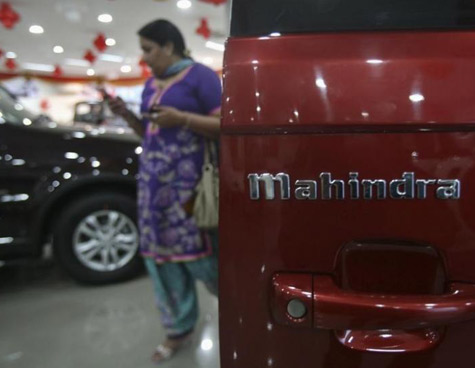 Reuters
Post the introduction of its electric car Mahindra e2o, the company had also recently launched its all electric sedan eVerito. It is also planning to launch e-Supro, an electric version of the Supro passenger car. As part of its rebranding exercise, the company will also power some of its new and existing vehicles with its electric drive drain technology.
"Though the penetration of electric cars is very low in the country with less than one per cent of the total car market, the potential for growth for such cars is immense. Our vehicles are perfect for intra-city use and cities like Kochi and Chennai hold huge potential for our vehicles in the future. The FAME scheme (Faster Adoption and Manufacturing of Hybrid and Electric vehicles in India) by the government which offers incentives on electric and hybrid vehicles has already set in motion a conducive environment for faster adoption of electric vehicles in the country. Favourable government policies will further help us embrace new green and sustainable technologies," said Arvind Mathew, chief executive officer of Mahindra Reva.
Though Mahindra has already forayed into the UK market with its entry level e2o city car, the business has been affected by the Brexit. "Although the British market is one of the most competitive markets in the world, we're hit by the Brexit. We are just going slow on our British plans. The UK market will take at least two more years to bounce back from the impact of the Brexit," added Mathew. The company aims to become one of the largest selling electric vehicle brands in the world and was also one of the founding teams in the global Formula E electric car racing series.