World's leading furniture retailer, IKEA, will open its first outlet in India in Hyderabad. The Swedish company will also open stores in Delhi NCR, Bengaluru and Mumbai. In Mumbai, the company has already identified 24 acres at Navi Mumbai.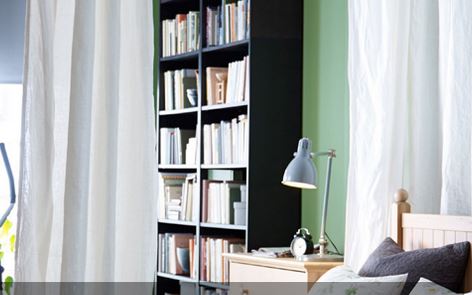 Image source: ikea.in
In Hyderabad, where the company managed to find land faster, a 13-acre store will be opened with an investment of Rs 700 crore at the city's IT hub near Gachibowli. The outlet is likely to be operational by mid-2017. "This place has better connectivity and we got it with a clean title," said IKEA India CEO, Juvencio Maeztu.
IKEA will hire 500 direct workers and provide 1,500 indirect jobs in its Hyderabad unit. "This is a big day for us. The store will exhibit home furnishing solutions. It will be more than retailing and offer a complete shopping experience," Maeztu said. "We believe in democratic design which has five dimensions. It deals with design, functionality, quality, sustainability and price. Actually not just price but also value for money.".
Though IKEA normally works with pine, in India it is experimenting with acacia, mango wood, jute and bamboo. Targeting the burgeoning middle class in India, Maeztu does not feel that they will face any challenge from the Chinese market. "We also help the customers design their homes, show them combinations which they can use creatively," he said.
IKEA is also planning to double its sourcing from India for its Indian and global stores by 2020. The current volume of sourcing is 300 million euros. About 70 per cent of the current sourcing is in textiles and rugs.
IKEA has been in Europe for 70 years and has 328 stores spread across 28 countries. It was one of the first companies in India to get approval for setting up 100 per cent FDI in single brand retail in 2013. At present, IKEA is making 300 million products and the number will be doubled within the next five years.
IKEA currently has 50 suppliers with 45,000 direct employees in the extended supply chain. "We procure goods worth 350 million euros from these suppliers. Most of the material that we source from India includes textiles and rugs," said Christine Batemyr, operations manager, South Asia.
The Hyderabad outlet will include all features of a global IKEA store, including a restaurant and a play and development area. A typical IKEA store requires 7-8 acres and takes about 12-18 months to be built.