Hike Messenger, India's only homegrown messaging platform and the largest Indian internet company in terms of users, announced that it had raised a Series D financing of over USD 175 million (around Rs 1,100 crore) in a new funding round led by Tencent Holdings Limited and Foxconn Technology Group valuing the company close to USD 1.4 billion. Existing investors Tiger, Bharti and the SoftBank Group also participated in this round. This is the fourth venture capital round and the biggest to date for Hike, taking the total investment to over USD 250 million so far.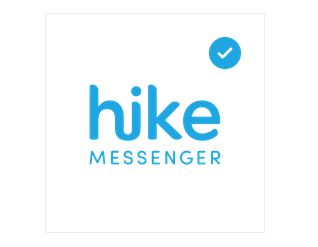 The latest round of funding is important as it values the company at close to Rs 10,000 crore (Rs 9,240 crore precise) making it one of the start-up unicorns from the country. At a time when venture funds are extremely cautious about new investments, Hike's fund raise shows that good companies are still able to draw investors.
In January 2016, Hike had announced that it had a user base of 100 million users. Around 95 per cent of Hike users are based in India and 90 per cent of them are young and below the age of 30. Hike users, on an average, exchange 40 billion messages per month and spend 120 minutes per week on the platform. Hike's very popular 10,000+ stickers are available in 40 languages with themes and multi-lingual user interface. The availability of the Platform adds to this piece as it makes relevant local content available for customers to enjoy and share with their network of friends. The Platform includes News in English and Hindi, Games (Beta) on Hike, Live Cricket, Coupons, Just for Laughs and Hike Daily.
It also has features such as Hike2SMS and Hike Direct that are built specifically for people with low internet access. Hike2SMS helps send free SMS when there is no internet connectivity and Hike Direct helps share files without the use of internet.
Founder and CEO, Hike Messenger, Kavin Bharti Mittal said, "I'm thrilled to announce this new milestone in our journey. Tencent and Foxconn, both have pedigrees that speak for themselves and such an investment especially in today's market just goes to show the strong foundation on which Hike is being built. The new fund raise is going to allow us to push Hike to greater heights and invest in areas that will be key to our long term vision and success".
Masayoshi Son, Founder, Chairman and CEO, SoftBank Group, the longest standing investor in Hike said, "Hike is one of SoftBank's best performing portfolio companies in India and we are happy to have stayed invested in it from the beginning. The team has reached an outstanding scale in a short span of 3.5 years. As an investor, we share their vision and are happy that they are moving ahead in their journey so quickly in a competitive environment."