Herman Miller, the American furniture major, is bullish about the Indian market and hopes to make deeper inroads into it. The company which has been in India for more than a decade has found that many of its iconic designs have been sold in the country.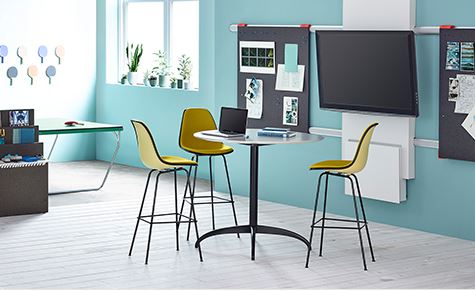 Image source: hermanmiller.com
The company has an in-house R&D team which sits out of Bengaluru and coordinates with the other designing teams elsewhere in Asia and in the UK. The company had also set up a factory to manufacture furniture at Bidadi near Bengaluru. Herman Miller brand is credited with the invention of the office cubicle concept which is an important component of each and every office in the world.
"Initially when we started in India, we had predominantly the MNCs who had their offices in India. Off late, we have seen a mix of MNCs and Indian companies as our customers such as Reliance which has used our furniture for its Jio project. We are also trying to customise products based on the Indian customer needs such as robust cable handling capacity and also adding more colour to our furniture so as to cater to the young Indian working population," Kartik Shethia, Vice President, Asia Pacific, Herman Miller told THE WEEK.
Interestingly, seeing the significant importance of the Indian market, Herman Miller has organised a design festival 'REACH 2016' for the first time in India at Bengaluru. The festival, which has earlier being held in Beijing, Manila and now Bengaluru, aimed at connecting the design community in these cities and bringing together thought leaders to share and learn the power of design.
The focus of the Bengaluru event was to focus on issues that affect businesses on workspace strategy and design. The event had designers such as Richard Stevens, one of the UK's leading designers, who founded a design company known as Forpeople and also worked as a creative director with British Airways in London and Peter Bosson, the president of the Chartered Society of Designers in the UK.