Byju's, one of the largest K-12 learning apps in India, has received a funding from Verlinvest, a family-owned, consumer-focused, diversification investment holding company from Belgium. The new round will help boost Byju'S international expansion and acquisition plans.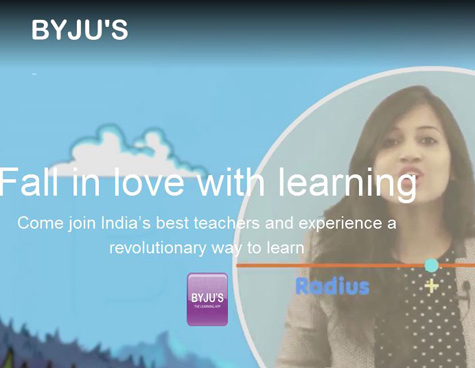 Image source: Byjus.com
The company has close to 4,00,000 paid annual subscriptions till date and takes learning to the next level through personalised interface and access to quality content and top teachers for students across classes 4-12. 
Nicholas Cator, executive director, Verlinvest said, "We have seen a lot of edtech companies, but Byju'S offers personalised learning to an extent which we haven't seen in any product across the globe. We look forward to supporting the management team to expand to new markets and to further build the brand." 
Byju's has 8 million users who spend on an average 40 minutes on the app from more than 1700 towns. Its annual renewal rates are as high as 90 per cent. Delivering world class learning experience, BYJU'S  makes learning contextual and visual, and not just theoretical. The learning app is paving the way for new-age, geography-agnostic learning tools that sit at the cross section of mobile, interactive content and adaptive learning methodologies.