More flights to smaller towns at affordable fares have been planned
Heralding a revolution in the Indian aviation, the Union government has announced affordable flights, connecting smaller towns in the country, beginning with 2017. This aviation ministry scheme, named Ude Desh ka Aam Nagrik (UDAN), offers 50 per cent seats at Rs 2,500 per hour of flight.
UDAN is part of the Regional Connectivity Scheme (RCS) aiming to connect small towns in the country. The fight distance for UDAN is from 200km to 800km barring hilly areas, islands and the North-East region.
The operator must fly three to seven flights per week on the route and have a minimum of 9 and maximum of 40 seats per flight. The aviation ministry said the fixed fare Rs 2500 per hour can be reviewed from time to time depending on the Consumer Price Index.
Air connectivity to remote areas of India is very poor—there are 16 under-served airports that get only seven flights a week. The aviation ministry will wait till December 2 for proposals from companies willing to fly to regional airports. Eligible companies will get exclusive operational rights for three years on the routes. That means no other operator will fly in that sector during the time. Operators are permitted to lease a few small planes.

Cross funding
The government aims to promote the regional aviation market through a Regional Connectivity Fund for 10 years. As per the scheme, the operator has to give 50 per cent of the seats at the specified airfare. This discount will be compensated by the government. The amount of subsidy to be provided is in the range of Rs 2,350 to Rs 5,100 per seat for three years.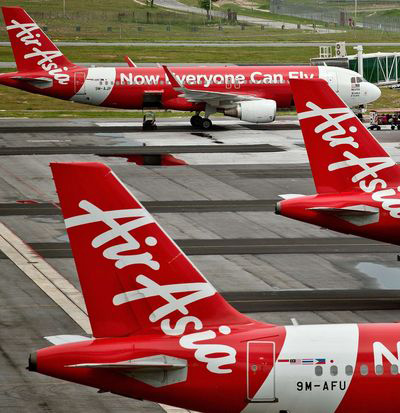 For representational purpose
Shortfall in revenue will be compensated through Viability Gap Fund (VGF). The subsidy amount for the route will decided on the basis of fuel price, inflation and passenger load factor. This will be reviewed periodically by the Airports Authority of India.
The operator will get aviation turbine fuel at an excise duty of 2 per cent. States will not charge more than 1 per cent as Value Added Tax on the fuel. Furthermore, the operator gets exemption from paying landing fees and parking fees.
The Airports Authority of India intends to call for the bids twice a year.
The subsidy for UDAN will be raised by levying a 'reasonable' fee on regular flights landing at bigger airports. Flight from the small towns to big airports will be spared from this levy. The quantum of levy will be announced later. But the airlines have protested that burdening passengers with any more tax would harm the aviation industry.