OPEC has informally agreed to limit crude oil output—but will the decision really help raise prices?
Putting an end to its pump-at-will policy adopted in 2014, petroleum-exporting nations have tentatively agreed to restrict the flow of crude oil. OPEC (Organisation of Petroleum Exporting Countries) leaders at an informal meeting in Algiers on September 28 agreed to trim crude production by around 700,000 barrels a day. This is for the first time since 2008 that the OPEC agreed for a cut in production.
Though a formal decision is yet to come, the price of crude surged by over 5 per cent, touching $49.64 a barrel. In the equity market, oil stocks rallied by around 5 per cent.
OPEC targets to contain crude output at 32.5 million to 33 million barrels a day. It will be meeting in Vienna on November 30 to set the individual production target for each of its 14 members.
Any attempt in the past to stem crude production was vehemently opposed by Saudi Arabia's arch rival Iran. Iran had said it should be allowed to ramp up its crude export after long years of 'unjust' trade barriers imposed on it by the western powers. Finally, an understanding was reached after Saudi Arabia, OPEC's unofficial leader, agreed to bear the burden of the cut provided that Iran would not raise its production. So Iran has been exempted from the cut on condition that it would freeze its crude production at the current level.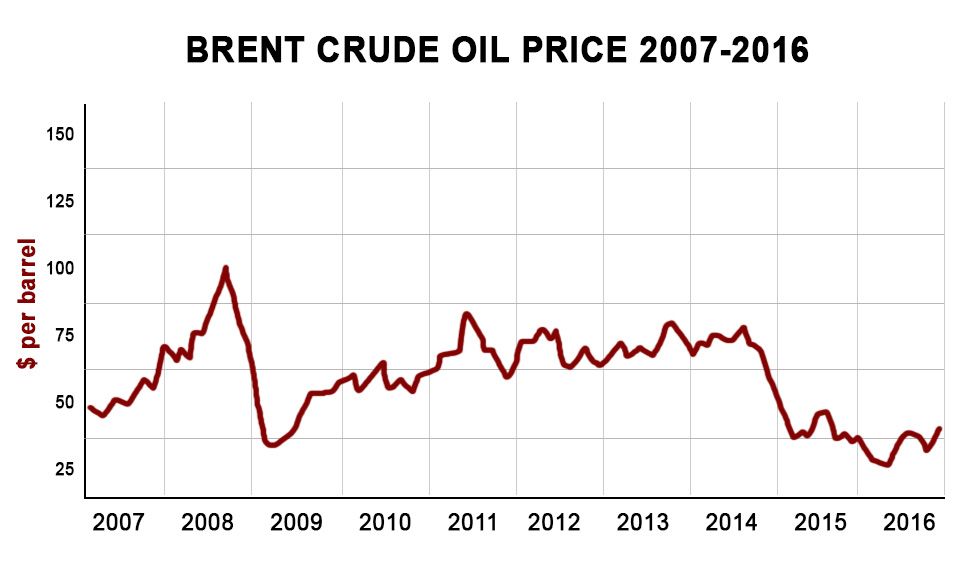 Will crude prices shoot up?
OPEC nations are confident that it would seal a final deal in Vienna. However, some trade observers are sceptical about it.
But will this decision to pull back the current production work?
OPEC's output is just 40 per cent of the world's oil output. Fearing a backlash, Venezuela, an OPEC member, has appealed to non-OPEC nations to join the deal. But it is easier said than done. A cash-starved Russia, a non-OPEC large-scale producer, may refuse to cap its output.
Even if the deal takes off, and if the prices rise, OPEC members may not stick to their own deals. Long years of mistrust among fragmented OPEC members can push the production upward.
Riyadh's deep pockets had helped sustain OPEC's apparent unity in the past. With Saudi losing its clout, its capacity to dictate terms to other OPEC nations has diminished. The competitive pricing strategy tried against US shale producers has eaten into its cash reserves, which were accumulated during crude's peak price time. The coffers of the world's largest oil exporter have almost dried up. Last year, Saudi's budget deficit was 15% of its GDP. Of late Saudi Arabia asked its employees to accept a cut in salaries.
Saudi crude production falls anyway during winters and the planned cut does not have much significance.
Iran agreed to the Saudi offer as it has only to gain. A spat between the two sworn enemies can upset the whole deal.
With advanced technology, the cost of shale production in the US has been going down. The agreement to cut down crude oil production brings good news for shale producers.
The global economy is still growing at less than 2 per cent and the current crude production continues to be higher than consumption.
Even if OPEC strikes a deal, analysts do not see a significant hike in prices in the near future.
Impact on India

International crude price has a huge impact on the Indian economy as 80 per cent of its oil is imported.
Though crude oil consumption went up by 10.9 per cent, India's import bill nearly halved to $64 billion in 2015-16. In 2014-15 fiscal, India imported 189.4 million tonnes of crude oil at $112.7 billion. The crude import bill was $168 billion in 2013-14.
A global slump in oil prices has been a boon for India in containing inflation. The rupee has benefited the most from lower crude prices. A rise in crude prices will have a cascading effect on the Indian economy.