Bharat Electronics Limited (BEL), the Bengaluru headquartered Public Sector Undertaking under the Defence Ministry, will continue to strongly focus on its indigenisation efforts. Interestingly the company has achieved 86 per cent of its sales revenues from indigenous technology during the financial year 2015-16.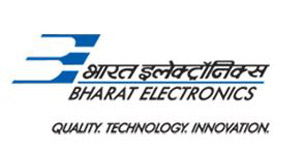 BEL also registered a turnover growth of 12 per cent over the previous year. The company has executed significant defence orders for the year such as the Akash Weapon System for the army and the air force, Passive Night Vision Devices for the army, Integrated Sonar Suite to the navy etc. The has introduced many new products during the year such as a 3-D surveillance radar, coastal surveillance band, gunner sight for T90 tank etc.
It was for the first time BEL exported the indigenously developed naval surveillance radar.
"We have released a three year Research and Development (R&D) plan from 2016 to 2019 and our R&D efforts will be centred around indigenous products and systems. Last financial year, we filed 12 patent applications and around 98 technical papers were published by our R&D engineers in national and international journals. We have also formed a control electronics R&D group to address the requirements of our Missile Electronics Business," said S.K. Sharma, CMD, BEL while talking to the media in Bengaluru.
The company will also be pursuing business opportunities in areas such as solar energy, homeland security, smart cards and telecom. In addition to this the company will be looking at capacity enhancement and creation of new test facilities for its defence business.
"Radars, missile systems, communication and network centric systems, tank electronics, gun upgrades, electro-optic systems and electronic warfare and avionics systems will drive our company's growth in the near future. In order to expand our missile systems business, we have set up a new defence complex at Anantapur district of Andhra Pradesh," added Sharma.