Did an Indian-origin trader's action destabilise the US stock market and cause a loss of $800 billion?
British futures trader of Indian-origin Navinder Singh Sarao, accused in the Flash Crash 2010, will be extracted to the US after losing his final appeal in London High Court.
Navinder, 37, will be extradited within 28 days from October 14, said the court. He will stand trial for 22 offences charged by the US department of justice and can be sentenced to 380 years in prison. The charges include wire fraud, commodities fraud and spoofing—setting and cancelling orders with no intention of actual trading. The extradition was granted as the judge was convinced about 'double criminality' that he broke a similar law in the UK as well.
Born and raised in the UK, Navinder was arrested on April 21, 2015 and jailed in London's Wandsworth prison and was released on bail in August 2015.
Based on a complaint by US Commodity Futures Trading Commission, the Federal Bureau of Investigation alleged that Navinder had cheated Chicago Mercantile Exchange (CME) by placing fake bids that contributed to the Flash Crash 2010.
The youngest of three brothers, Navinder had performed well in school. He lived with his parents in London and did graduation from the local Brunei University. He lived a frugal life and few people in the neighbourhood could believe he was the 'Flash Crash mastermind'.

Sarao scheme
On May 6, 2010, between 12.17pm and 2.40pm, New York time, Navinder allegedly spoofed buy and sell orders for S&P 500 called E-Mini futures in the USA. For more than half an hour starting at 2.30 afternoon, the S&P 500, Dow Jones Industrial Average and Nasdaq Composite all flopped.
At 2.45pm, trade in E-Mini was stopped for five seconds so that the trading algorithm could reset. The Flash Crash 2010 shocked the global finance system as critical funds like pension are inked to the stock market. The Dow Jones Industrial Average was down by 1,000 points in less than five minutes. It wiped out nearly $800 billion off the US stocks.
Navinder told the UK's financial regulatory body Financial Conduct Authority that he had good reflexes and could do things quickly. However, he apologised to the CME and his broker for repeatedly making and cancelling a large number of orders. He said it was just to show a friend how high-frequency trading worked.
Navinder allegedly amassed a total of $40 million in trading from 2010 to 2014. He launched two companies, one after the Flash Crash 2010 and other before the crash: NavCorp Capital Markets in 2014 and Nav Sarao Milking Markets in 2010.
Two professors from Stanford and California university researched the Flash Crash 2010 by using stimulation method. They said there was little possibility that Navinder causing the crash. His orders were too low to influence a big market. His trading, they said, was not intended to crash the market, but to make some money.
Most experts believe that one person alone could not have done it deliberately. It is the fault of the trading system that if one person could spoof and crash the whole trade.

Tactical move
Navinder misled order flow watchers who guess the ups and downs in the market caused by demand and supply. Working from his bedroom, he rapidly placed huge orders continually, only to cancel them before they actualised. Without using a penny of his, Navinder rigged the market to his personal advantage and earned money as computer algorithms went wild in a matter of milliseconds.
Software capable of trading at high frequency levels is not available as off-the-shelf package—it is tailor-made for the specific user. Probably, Navinder would have made his own dynamic layering software for quick ordering and cancelling.
Navinder played with E-Mini futures in the totally computerised CME. He would set very large orders to sell—some with tags to "cancel if close". He cancelled his overpriced open offers before they got executed. Continuous stream of open orders is not displayed but simply creates an illusion that more holders are interested in selling. This sets a 'pull down' impact in the algorithm. Navinder then set a high order of purchase at a lower value and let it run. Playing this game, he made a profit of $879,018 in the E-Mini in one day.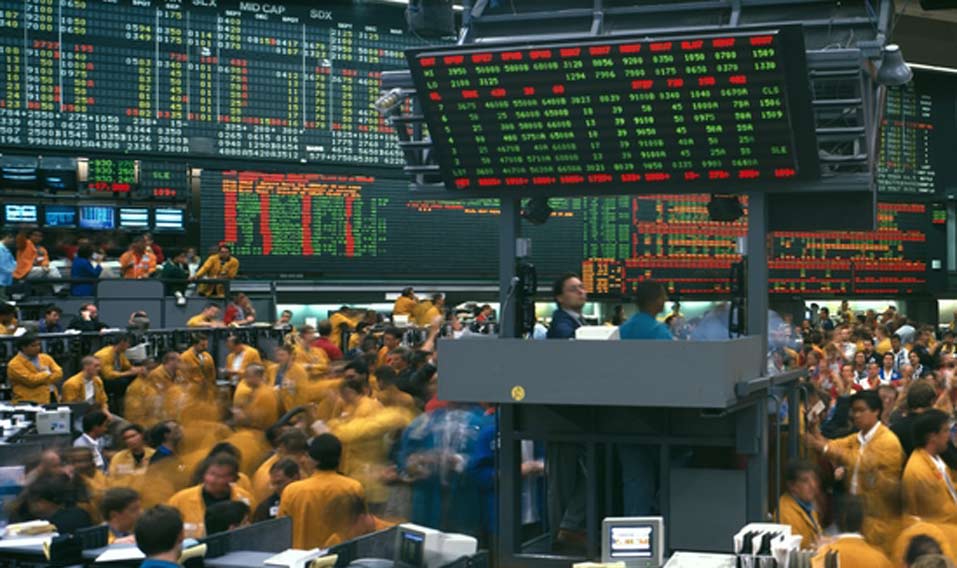 Chicago Mercantile Exchange

Fragile system?
Navinder's lawyers alleged that the crash happened because of a giant sell order placed by a US hedge fund Waddell & Read.
Though electronic trading places amazing power in the hands of traders, it is so fast that it generates a chain of events that the outcome can be disastrous. A rogue algorithm can end up in hyper-fast rallies and crashes in the market.
Doubts are being raised about the US financial system. If the allegations that a small-scale trader like Navinder could crash the world's top-most financial market were true, how secure is US trading system?