Finally, Saudi Arabia has begun global integration of its economy with a record debt issue

It's either a national makeover or a breakdown for Saudi Arabia
The Kingdom of Saudi Arabia has forayed into global credit market with its first ever bond sale of $17.5 billion. The record bond sale from an emerging market gave it much sought after relief owing to budget shortfall. The four times oversubscribed sovereign bond—collected orders amounting to $67 billion—is an evidence of Saudi Arabia's fundamental strength to overcome this financial crisis. The debut bond is performing well in the aftermarket, too.
A slump in oil prices for two years and a costly war with Yemen have drained the Saudi economy. Consequently, it suffered a budget deficit of $106.3 billion in 2015 and a projected budget deficit of $87billion this year. Cash reserve depleted quickly: it is down to $562 billion in October 2016 from $732 billion. The country opened an overseas borrowing channel to overcome this situation. And there began its integration with the global economy.
With the proposed globalisation and reforms taking place in the theocratic monarchy, it is a revolution different from what the leaders of Arab Spring in 2011 would have dreamed about. The chief architect of this revolution is a 31-year-old prince, Muhammad bin Salman, the deputy crown prince and the son of King Salman, known the world over as MBS. He is taking Saudi Arabia through its biggest shakeup in economic and social policies since its unification in 1932.
In April 2016, Saudi launched its ambitious 'Vision 2030'. A major initiative named National Transformation programme (NTP) was launched in June as part of its Vision 2030. The challenge was to wean off Saudi's oil dependent economy. The NTP aimed to triple non-oil revenue by 2020—it would touch $141.33 billion. Specific targets have been set for 24 ministries of the government. Till 2020, oil production has been capped at 12.5 million barrels per day.
The programme addresses the issue of rising unemployment. Two-thirds of the Saudi population are under 30 and there is a need to create three million new jobs by 2020. An investment of $4 trillion in the non-oil sector will generate jobs. At present two-thirds of the Saudis are employed by the government. The NTP envisions more women to join the workforce—their participation will be raised to 28 per cent from the current level of 23 per cent. By 2030, Saudi has to undertake daunting structural challenges to create six million jobs in the private sector.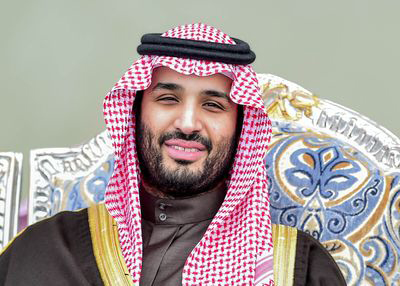 Prince Muhammad bin Salman, the deputy crown prince and the son of King Salman. File photo: AFP
KSA's stock exchange is open for foreign investors from June 15, 2015. The public issue of Aramco and additional bonds will be offered next year on Tadawul, the Saudi Stock Exchange. Oil major Aramco supplies 13 per cent of the global demand and its listing is expected to raise a capital of $2 trillion.
Saudi's green card scheme, granting permanent residency for foreign workers, attracts many expats. They can invest as well as own property in the country. Economists say that these reforms will start showing results towards the end of 2017.
But the future of 10 million expat workers in the Kingdom remains uncertain. Large scale Saudisation—employing Saudi citizens in place of foreign workers in the private sector—may force one to two million expats to quit their jobs. A reduced outward remittance may bring an interim relief to Saudi economy. However, in the long run, Saudi economy can suffer for want quality labour.