Money, numerous studies have pointed out, is the biggest cause of stress for people around the world. Why is this so? Let's take a step back and look at ourselves in November 2016. Even those who thought that they were on the top of their financial game was struck by the sudden blow of demonetisation. Managing money is, thus, not as easy as it seems to be. It requires long-term planning and the right tools to help steer you towards financial freedom.

There is reason to cheer, though. Ever-evolving technologies do present us with a ray of hope. They have transformed the way we manage money these days. Be it split bills with friends, create and manage budgets, invest in the most profitable stocks, calculate taxes or pay down our debt, there's an app that helps you do it all with nothing more than a tap on your touch screens.

With India's mobile internet subscriber base expected to hit the one billion mark by 2020, and the growing acceptance of digital financial services post demonetisation (with an astonishing growth of 369 per cent in money transactions using mobile devices), it is no doubt that fintech apps are becoming more popular and widely used in the country. So here's a list of all the apps you will ever need to keep your finances in top shape: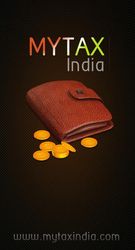 My Tax India
Let's first deal with the most pressing issue at hand. It's that time of the year again that you need to sort out your investments, tax discounts and rebates. For those of you who find it hard to figure out tax-related calculations, My Tax India can act as your trusted companion. With outstanding graphics and useful information dispensed to the user about taxes and investments, the app makes it extremely easy to navigate the many issues related to tax calculations and payments like tax splits and determining the amount of investment you need to make to save on taxes.

Available on: iOS & Android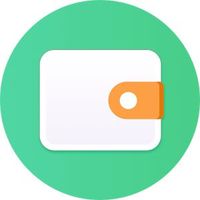 Wallet
After clearing all your doubts and worries about your taxes, let's move on to identifying your spending behaviour and create a financial plan that will help you plan for your goals. Unlike other money management apps, Wallet can be used across countries and currencies, and syncs with most leading banks in the country. It helps you get an idea of what you are spending on by helping you track your expenses and provides you with tools like budgets, planned payments, templates and shopping lists to device a unique plan that works for you. Wallet helps bring all your finances to one place. It offers features like one-click record and Smart Assistant which makes it easier than ever to stay on track. It also allows you to share the details you want to with your partner, family members or accountant.

Available on: iOS, Android, Web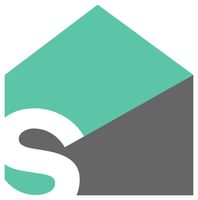 Splitwise
Now that you know where you money is going and what it needs to do, you might have fallen in line with your plans. But what about others around you? Talking about money is awkward and a lot of money get stuck or delayed because nobody wants to initiate this conversation. Splitwise is an app that simplifies the process of sharing expenses and settling bills sans the awkwardness. The app can be used in different currencies and helps figure out how much each person. It also makes it easy to send reminders and urge your friends or partner to pay up. Splitwise allows you to upload bills and receipts, thereby ensuring total transparency.

Available on: iOS, Android and web.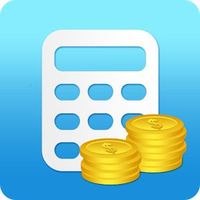 Financial Calculator
The next step is to think about your debt and investments. A powerful tool that will help you make the best decision when it comes to this topic is Financial Calculator. It simplifies the complex calculations of just about anything from loan EMIs to credit card dues, ROIs and much more. Having a simple way to figure out these calculations will help you make more informed decisions and compare various debts and financial instruments on your own. Apart from these, the app also provides tip calculator, currency converter, discount calculator and so on. What the app loses out on looks is compensated by the sheer volume of work that can done using it.

Available on: iOS and Android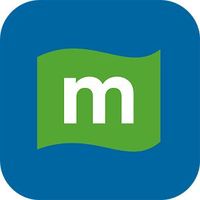 Moneycontrol
Finally, you want your wealth to grow. For that, you have to invest in high-yielding instruments like stocks or mutual funds. That's when the Moneycontrol app enters the picture. Not only does it summarise all your stocks and mutual funds investments, it also keeps you updated about the latest fluctuations in them. The app will also suggest the best investments for you and whether to buy, sell or hold on to the ones you already own, depending on your current portfolio. Moneycontrol also gives you information about your investments and updates you on the latest news that may be affecting them.

Available on: iOS, Android & web.

Use these apps to be in total control of your finances. Having a clear, realistic picture of where you are with your finances is what will help you fight sudden external emergencies and still sail through without much effort.

The author is a freelance financial advisor