The story of Wonder Woman has it that Diana (future Wonder Woman) is brought up by the Amazons, who...
By Vandana Kohli | June 23, 2017
Narendra Modi condoled the death of former...

By R Prasannan | July 02, 2017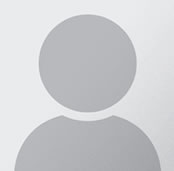 Barkha Dutt
Barkha Dutt is an Emmy-nominated reporter, an author and a columnist. One of India's finest journalists, Dutt is a Contributing Editor of THE WEEK.
LAST WORD
By Barkha Dutt | May 14, 2017

I coined a new word this week—Studiotronics—to capture the hysterical histrionics of studio-bound prime time warriors and the sad and very deliberate descent of daily news into...

By Barkha Dutt | April 16, 2017

They thrash a man to death and we call them 'vigilantes', a rather shameful and disingenuous euphemism for murderers. Pehlu Khan of Haryana is this year's Mohammad Akhlaq,...