Most literary dedications are made to those who have either inspired the writer in some way or are close by way of relation. Author Tabish Khair, 49, has dedicated his latest book, The New Xenophobia, to his young children, Adian, Safia and Alice, in the hope that when they grow into adulthood they never have a cause to read it. "My book is about xenophobia and my children are obviously part Indian growing up in Europe—they would look slightly different from the natives... xenophobia is generally aimed at people who look, talk, act, believe different…. I wanted to dedicate it to the hope that we might have a future where xenophobia would have less power to affect people who are 'different'," he explains.
A writer, teacher and poet, Khair has long explored themes of colonialism, English writing, historical travel, diaspora and globalisation. Khair, who was born in Ranchi, and educated in Gaya, worked in Delhi as a reporter for some years before moving base to Denmark. Here, he took up 'immigrant' jobs to support himself and worked towards a PhD at the University of Copenhagen. Currently, he is a professor of English at the University of Aarhus. Khair describes himself as part of a long, complex history of 'small town cosmopolitanism', questioning and critiquing 'literatures of metropolitan capital' in his works. His last book, How To Fight Islamist Terror from the Missionary Position, in 2014, explored faith and fanaticism in texts of religion.
His latest is about exploring new forms of racism in the context of globalisation, where he examines how capitalism has led to their rise, while the older forms of xenophobia haven't entirely disappeared either. "Most xenophobia is associated with history of racism, European colonisation, anti-Semitism, but new forms have also come up now. The core of the book is that xenophobia is a matter of power. People define the 'stranger' in certain ways that empower us and reduce that person's capacity to act freely as we do. If power structures change, then xenophobia would change, too...."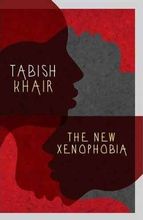 How does he read the perception of the current ruling party in India as, perhaps, xenophobic? "The BJP contains different strands—neo-liberals in the economic sense, conservatives, reactionaries…. In the third world countries that were decolonised, parties that came to power may not have worked with a democratic leftist agenda but had a democratic discourse which was not the case in most Europe. They had aristocratic parties, conservatives, economic liberals, and along with that had leftists. In that sense, the space for parties in India would contain economically liberal trajectories which are genuine positions in any culture...."
The New Xenophobia
By Tabish Khair
Published by Oxford Press
Price Rs495; pages 220