There is one more reason to eat Quaker Oats. Long before it became Indianised, the healthy breakfast option was served to Queen Elizabeth II in 1961 while she was a guest at the Rashtrapati Bhavan. President Gamal Abdel Nasser of Egypt ate asparagus soup and dahi bara chutney here. And President Dwight D. Eisenhower brought special barley water from America to be served to him during the banquet. If the crumbs that made history interest you, then the Rashtrapati Bhavan has something in store. Its mammoth volume—Abode Under The Dome—gives a peek into the lives of foreign dignitaries visiting India over a period of 20 years after Indian Independence. As one foreign newspaper wrote in January 1950, India had become the "favourite stopping off point for political leaders of many nations".
Known for his obsessive research and eye for detail, Mathew has cobbled together the incidents from official records, newspapers and biographies. "There were files that were missing,'' he says. "I managed to piece together this period through some that had escaped the incinerator." So, the book is more than a summary of what happened 'under the dome', and includes what the leaders drank, what they wore and even, in some cases, their engagements through the day. "It took nine months and my soul,'' Mathew says with a smile. "My inspiration was President Pranab Mukherjee."
Quite unlike official history, which is often dry, the history of the 32 banquets and 52 heads of state elaborated in the book is anything but is sumptuous and full of lively details—such as how special orders were given to the Imperial Tobacco Company to dispatch agents when Chinese premier Chou En-lai, who smoked, came visiting. Lifebuoy soap was placed in every room when the Russian leader Leonid Brezhnev came in 1973. The queen's wardrobe was a state secret when she arrived and needed an army truck to carry the tall cupboards to the Rashtrapati Bhavan.
One of Mathew's favourite stories is about Yugoslav President Josip Broz Tito. He came sailing on a 5,000-tonne yacht powered by two Fiat diesel engines. In Bombay, he was put on one of the longest trains with 40 attendants handpicked by the Indian Railways. "It had modern air-conditioned coaches besides being luxuriously furnished. It also had a cinema, a library and a bar,'' says Mathew. The linen, crockery and cutlery came from England. "The government also waived prohibitory laws for President Tito to enjoy his Slivovitz Yugoslavian plum brandy on the train—a gesture the NYT called a special present by a dry state,'' he grins.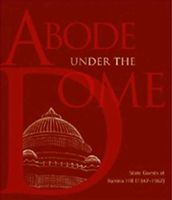 Abode Under The Dome
By Dr Thomas Mathew
Published by Publication Division, Ministry of Information and Broadcasting
Price Rs2,300; pages 328