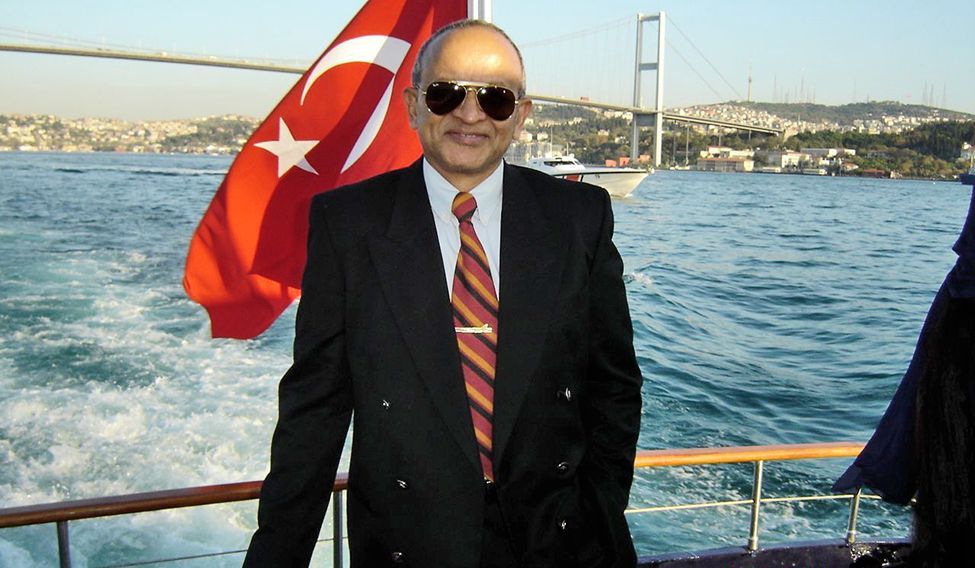 Thrilling debut: M. John says he started writing the book to keep himself occupied after retirement.
In Julian Barnes's The Sense of an Ending, he says that one of his greatest fears is that life wouldn't turn out to be like literature. Literature, he says, is where the "real, true, important" things happen. Life, shorn of literature's grandeur, is a bland replica. I have never appreciated blandness more than I did after reading M. John's The First Coffin. In John's world, butchers mutilate young beggars with cleavers, surgeons are used by the mafia to remove organs from unsuspecting victims loitering in bars, and family members of honest policemen are mercilessly shot dead by trained assassins.
It would be an understatement to say that The First Coffin is a murder mystery because it is so much more. When the mafia is involved, murder is never a simple business. When a senior member of the police refuses to kowtow to the demands of Mumbai's underworld, a professional assassin is hired to wipe out the policeman and his family. However, the police officer's son―an MiG-21 fighter pilot―was not at the site of the crime. And now, he is out to avenge the death of his family.
The best thing about the book is its pace. The chapters are short and each one reads almost like an independent short story because it doesn't pick up where the previous one ends. Instead, each chapter introduces a new thread or character, a clever tool to build suspense. It is not often that a book has you sitting at the edge of your seat in relative discomfort because if you decide to relax and stretch out, a favourite character might get bumped off. I'm superstitious that way.
John is also a master at characterisation. The villain is satisfactorily menacing and the hero is beautifully fleshed out, perhaps because John himself was a fighter pilot. In 1985, he was selected to fly the Mirage-2000 aircraft. He also completed a three-year tenure as defence attache in Thailand and retired as air vice-marshal. So what would prompt a fighter pilot to write a novel?
"Life in the Air Force as a fighter pilot is quite hectic," he says. "Technically, you are on call 24 hours a day. After retirement I found that I had a lot of time on my hands. So, I started this book to keep myself occupied. As I progressed, I got more involved."
Often, the worlds of the hero and the villain interchange; the hero kills and the villain saves, attesting to a fundamental truth of human nature as elucidated by the assassin: "I guess all human beings have both good and bad in them; only the degree varies."
The book is written simply but often, it is oversimplified. For example, the ease with which the son finds the members of the mafia before killing them seems implausible. The romantic interlude in the story seems forced and at odds with the rest of the narrative. At places, the book is over-explanatory; some things need to be shown rather than told.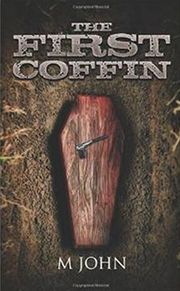 But ultimately, it is clear that a lot of effort has gone into the planning and the crafting of this book. Gene Fowler once said that writing is easy. You only need to stare at a blank sheet of paper until drops of blood form on your forehead. John has done a lot of staring. The result is a book that is so racy that it makes you thankful that the most excitement you get in real life is when your cat decides to poop in a different spot than its usual one.
The First Coffin
By M. John
Published by Notion Press
Price Rs295; pages 304.