"A small reminder: Don't get too excited about this New Year stuff. Only the calendar has changed. The spouse, job and targets remain the same!" Reality check on a New Year eve? There's no denying that this WhatsApp message does make sense. But surely, it's not just the calendar that changed last year. As we stand at the threshold of a new beginning and look back at the year gone by, we cannot but doff our hats to the biggest change in 2015—the use of social media as a reactionary tool. Facebook, Twitter, Instagram… you name it, have positioned themselves as the platforms for venting your ire, expressing your grief and solidarity, trolling the daylights out of those afflicted with 'foot-in-the-mouth disease', sharing information, and for reaching out for help.
While changing profile pictures emerged as a new fad to declare support for a common cause, the good 'ol hashtags made a strong comeback. Here's a look at some of the hashtags that defined the trends in 2015:
PrayforParis and #JeSuisCharlie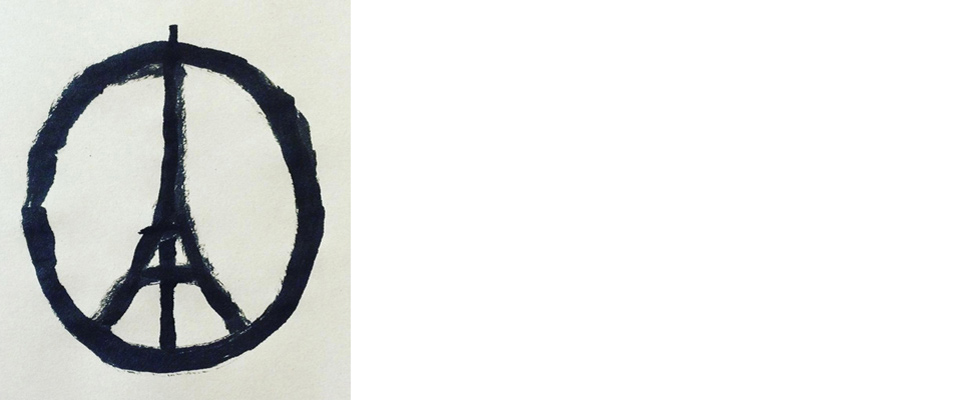 On November 13, Paris came under a severe terrorist attack, with gunmen and suicide bombers targeting a stadium, a concert hall, restaurants and bars simultaneously. Over 129 people were killed in the attack by the Islamic State. The world expressed solidarity towards France by overlaying the colours of the French flag on their profile pictures on Facebook, and using the hashtag #PrayforParis, which finished among the top 10 news trends listed by Twitter for 2015. The Eiffel Tower Peace Symbol designed by London-based French graphic artist Jean Jullien became another defining feature of the tragedy. The killings at Charlie Hebdo over an "offensive" cartoon of Prophet Mohammed, on January 7, too, took the social media by storm, with people expressing condolences and condemning the attack on freedom of speech and expression, using #JeSuisCharlie.
RefugeesWelcome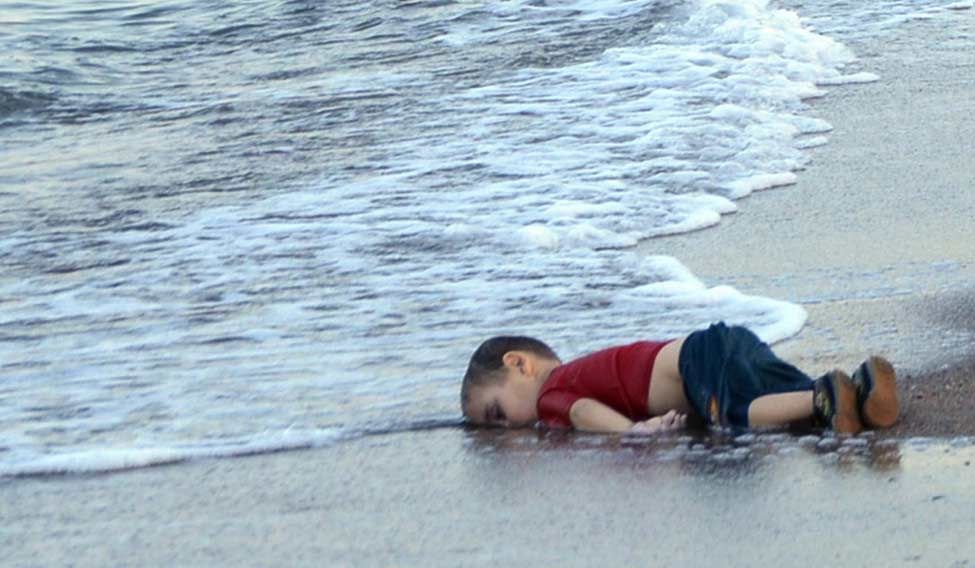 The picture of three-year-old Syrian boy Alan Kurdi's body, which had washed up on a Turkish beach, spoke volumes about the refugee crisis in Syria, Afghanistan and Iraq. Thousands of refugees braved hostile countries and weather to seek asylum in Europe. The Obama administration launched a hashtag #RefugeesWelcome to promote the concept of welcoming Syrian refugees into the US. It was picked up by human rights activists and others across the globe to extend a helping hand to the refugees.
IstandWithAhmed
On September 16, pictures of 14-year-old Ahmed Mohamed being escorted out of his Texas school in handcuffs went viral on social media. His crime was that he designed a clock and brought it to class to impress his teacher, who mistook it for a bomb. A college student in Texas, Amneh Jafari, too, was among the ones offended by the sight of a handcuffed teenager being escorted away from his school by the police for designing a clock and she tweeted her support using the hashtag #IstandWithAhmed, which soon went viral. Ahmed found support from unexpected quarters—Barack Obama, Hillary Clinton, Mark Zuckerberg and Sundar Pichai. Ahmed's Twitter account—@IStandWithAhmed—crossed 1 lakh followers in a matter of days.
SelfieWithDaughter
In June, Sunil Jaglan, sarpanch of Bibipur village in Jind, Haryana, hit upon an idea to create awareness about the abysmal sex ratio in his state and to generate a sense of pride in having a daughter. It was named 'selfie with daughter' and the best three selfies sent to him through WhatsApp were to be rewarded. On June 28, in his Mann Ki Baat address, Prime Minister Narendra Modi lent his weight to the campaign and it was christened #SelfieWithDaughter. The hashtag went viral—it was used over a lakh times within the first day itself—with celebrity father-daughter duos doing their bit.
PornBan
The Union government's discreet move to block 857 porn websites had the country up in arms, with social media becoming their battleground and #PornBan their weapon. The information and technology ministry said the move was because of the Supreme Court's directives in an ongoing case filed in 2013 by Indore-based advocate Kamlesh Vaswani, who had sought a ban on all pornographic material on the internet. Following widespread criticism (celebrities like Sonam Kapoor, Ram Gopal Varma, Shobhaa De and Chetan Bhagat, too, joined in), the IT ministry said the ban was temporary and its real targets were the sites promoting child pornography.
BeefBan and #DadriLynching
The hashtag war over beef politics started with the meat ban in Maharashtra, with the BJP government in the state imposing a five-year jail sentence and Rs 10,000 fine for the sale or possession of beef. Twitterati vented their rage and frustration with #beefban, which soon became one of world's top trending hashtags, and was used almost 40,000 times within a day. Opposition parties, their student wings and public groups held beef festivals across the country to protest against the #beefpolitics. However, what shocked the conscience of the country was the lynching of 50-year-old Mohammad Akhlaq in Dadri, Uttar Pradesh, by a mob that suspected him of consuming and storing beef in his house. What hurt people more was the studied silence of those who mattered, while the rabble-rousers had a field day. The anger spawned #DadriLynching, which went viral within a few hours.
SanskariJamesBond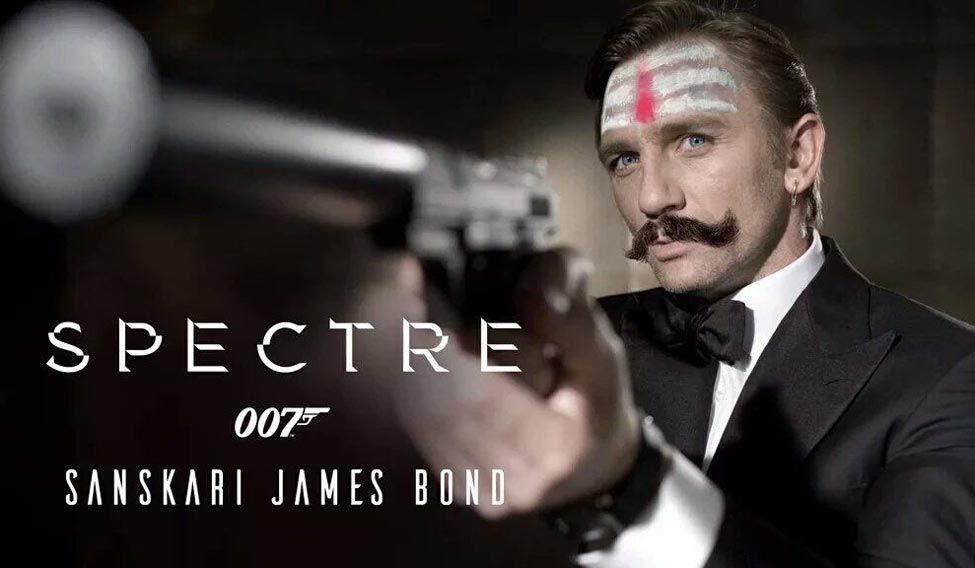 Thanks to Central Board of Film Certification chief Pahlaj Nihalani, James Bond learnt a lesson or two about Indian culture. The decision to cut the length of steamy scenes and muting of abuses in Spectre spawned #SanskariJamesBond on social media, with tweets, Facebook statuses, memes and Instagram posts trolling Nihalani like never before.
ChennaiFloods
Chennai suffered its worst flood in over a century, when incessant rain between November 13 and December 14 submerged the city and brought life to a standstill. People took to social media in a big way not just to let their loved ones know they are safe, but also to help others get to safer locations and distribute relief materials. #ChennaiFloods, which was tweeted 1.4 million times, emerged as the top Twitter trend of the year in India. Many celebrities from the southern film industry and Bollywood joined in to appeal for relief.
SaveTheInternet and #NetNeutrality
Internet neutrality was in news throughout the year. First, when e-tailer Flipkart signed a deal with Airtel to be featured on its marketing plan Airtel Zero, which allowed consumers to access applications "free of cost". And then, when Facebook's ambitious project, Internet.org, was rechristened and relaunched as Free Basics recently. Celebrities, too, joined in and the hashtag #SaveTheInternet and #NetNeutrality went viral. The hashtag was viewed by more than 19.5 million unique users worldwide, half of which were original posts and the other half retweets.


The stage is set for the social media to take a giant leap in 2016—a leap year. Here's to a #Rocking2016!