Skoda has long been trying to position itself as a premium brand and in the last few years it has made great progress in that direction, too. From enhancing their product range with fresh and modern models, to ensuring that the buyers enjoy a great ownership experience, to getting the digital interfaces on the various parts of their business going as well as bettering its dealer facilities, Skoda, along with its partners, have made an investment of Rs 100 crores and are leaving no stone unturned when it comes to wooing the Indian buyer.

After launching the new Superb and the new Rapid, they are all set to launch the new Octavia soon. The Octavia, as everybody already knows, is a very important car for Skoda, as it is 40 per cent of Skoda's business globally, having sold 5.3 million of them worldwide. In fact, only last year Skoda sold more than 4,00,000 Octavias. "It is not only an important car but it is the heart of the brand," says Ashutosh Dixit, director, sales, service and marketing, Skoda Auto India.

We drove the new Skoda Octavia before the launch and here are our first impressions:

It is a stunning beauty with a fabulous paint job and gorgeous design language. The sharp edges on the headlamps and fog lamps give it a distinct look and the 3D bonnet truly adds European appeal to the car. The multi-spoke R16 alloy wheels make the Octavia look spectacular while the tail lamps, too, with their distinct C-design, light up beautifully making the Octavia easily recognisable on the streets.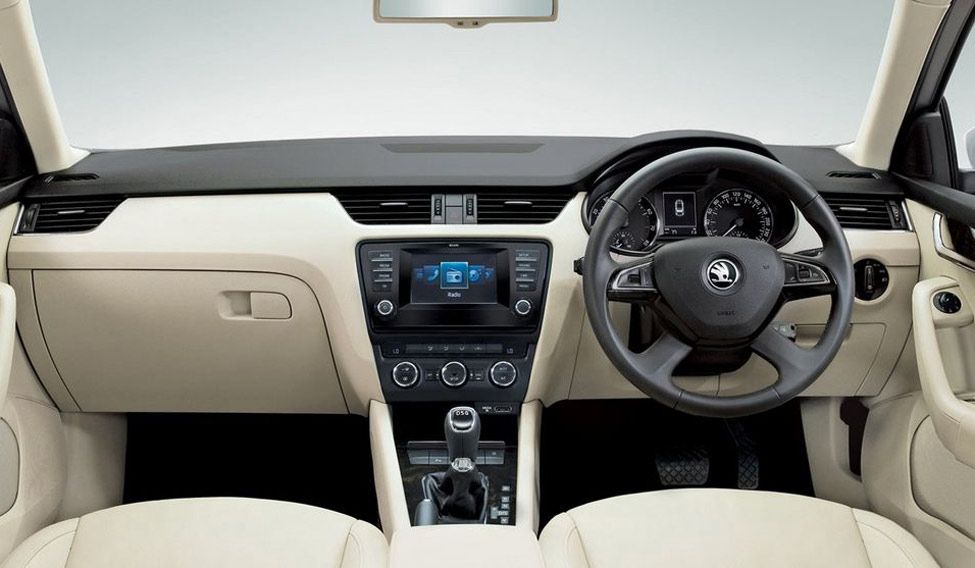 The interiors of the Skoda Octavia are inviting, in black and beige colours, and while the seats are not exactly generous, they are not uncomfortable either with decent thigh and lumbar support. The panoramic sunroof, always a luxury to be enjoyed depending on the weather conditions, does make the cabin appear larger than it is, thanks to all the sunlight beaming in. The infotainment system is just WOW with great features and intelligent functions. It truly exceeds expectations. Apart from a beautifully crafted 8' colour touch screen to display maps and your music preferences, it also has the usual USB/Aux-in with Apple devices connectivity—in fact, there are two USB charging ports for the rear seat passengers—and SD card slot and other features that you would expect in a car not in this segment but maybe a higher one.

Besides all this, Skoda now gives its owners a media command app called BossConnect, which allows you to control the infotainment system via your cell phone—a true boon for rear seat passengers who would like to take charge of the navigation or the music. There is also the MySKODA app, which can be downloaded to get complete service history, locate dealers and get regular offers and updates from Skoda. There is also ample space inside, with storage compartments in the form of glove compartment and front door compartments. The Octavia even boasts a removable waste basket. And the boot... it is a cavernous 590 litres!

What will be available on the new Skoda Octavia is the third-generation petrol engine in two variants, a 4-cylinder, 1.4 TSI/110 kW and a 1.8 TSI/132 kW. The 2.0 TDI/105 kW diesel, belonging to their famous MQB (Modular Querbaukasten/ Modular Transversal Toolkit) engine family known for its lower emissions will also be on offer for diesel heads. We drove one of each, the 1.8 TSI (1,798cc) which delivers 132 kW @5,100-6,200 rpm and the 2.0 TDI (1,968cc) which belts out 105 kW @3,500-4,000 rpm. Our pick was the 1.8 TSI (petrol) which is mated to an automatic 7-speed DSG. (Direct Shift Gearbox). The 2.0 TDI (diesel) with its automatic 6-speed DSG did not disappoint but it's just that we had a whale of a time doing some straight-line driving squeezing every bit of power from the 4-cylinder 1.8 TSI. The 1.8 TSI's kerb weight is only 1,376 kg, while the 2.0 TDI weighs around 1,395 kg which is what makes the Octavia a very engaging car to drive really fast.

With a 10.4m turning circle diameter, it's a lot of fun and despite being a solid car, you don't really feel the bulk of the car at all. The electro mechanic power steering was precise and a sheer joy to manoeuvre and it has to be especially mentioned that the brakes had a lot of bite because the road did throw things at us where we did get ample opportunities to test the car's braking prowess.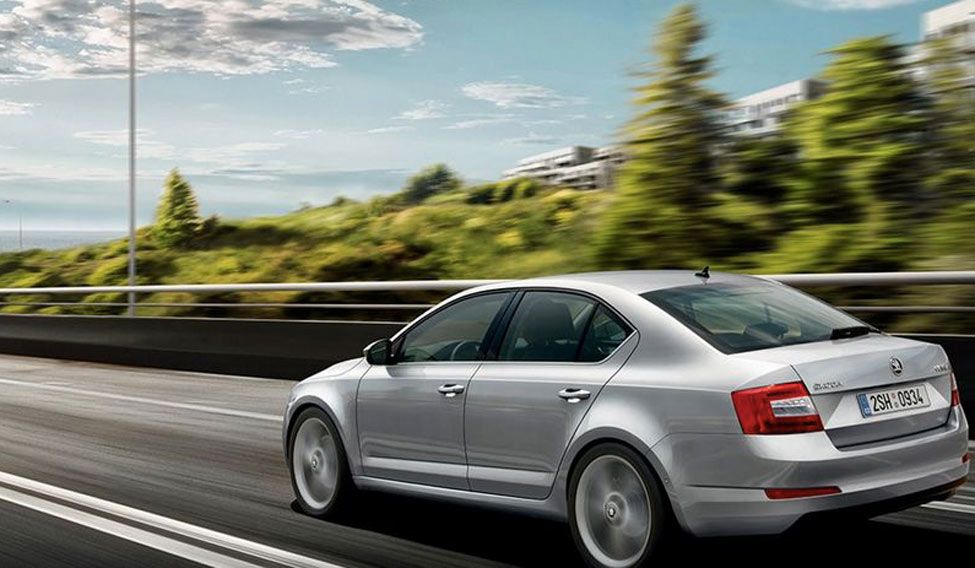 In terms of safety, they have some new tricks up their sleeve that is definitely going to appeal to many. For starters, there is the iBuzz Fatigue Alert which analyses data from the steering wheel sensors to detect fatigue in driver behaviour and if it senses anything amiss, the colour Maxi DOT display displays a steaming tea cup as a warning alert urging the driver to take a break. Then there is also the much talked about Hands-Free Parking, which accurately parks the car by itself in a row of parallel or perpendicularly parked vehicles. For parallel parking, only 60cm of space more than the car is enough to enable this feature and let the car park itself for you! This is a great feature to have especially in places with very tight parking spots. Then, of course, there is the Adaptive Front Light System (AFS) which changes the direction of the light beam, adapting itself to the light pattern on the road, depending on the different driving conditions so that the driver gets the best possible illumination when he is driving and is able to take quick decisions in emergencies. You can also get up to nine airbags on the new Skoda Octavia.

With Skoda offering a four-year warranty, a four-year Skoda Assist in the form of 24X7, non-stop service for four years with unlimited km and road-side assistance on the go, anytime, anywhere in India along with a four-year maintenance package with four years/60,000km, four periodic maintenance services at the interval of 15,000km or one year, whichever comes first and all this for just Rs 39,999, they definitely are going all out to gain momentum for the brand and attract new buyers. While Skoda does have other competitive products such as the Octavia RS and the Skoda Kodiaq lined up for later this year and there is also talk about one more surprise from Skoda. Until that happens, the Octavia does seem like a mouth-watering deal for the moment, until they announce the on-road prices, at least.


Length: 4,670mm
Width: 1,814mm
Height: 1,476mm
Ground clearance: 155mm
Boot: 590 litres
Tank capacity: 50 litres