Reams have been written on the Tata Nano, ever since its launch five years ago. Who can forget the packed hall where Ratan Tata fielded questions from the world press, which had descended at the Auto Expo, in New Delhi, to report on what was considered to be the world's cheapest car from Tata? It was such a proud moment for India when the words "frugal engineering" took on a whole new meaning, especially because Tata gave the world its cheapest car while simultaneously being in talks with another big player—JLR (Jaguar – Land Rover)—for its acquisition.
Even then, journalists expressed a great deal of curiosity about Nano's automatic variant. Despite it having taken Tata Motors five years in coming up with one, we're only too pleased to welcome the automatic avatar. Let us not forget that Nano was a much awaited car for several reasons—its groundbreaking design being just one of them. Most importantly, what people looked forward to was Tata delivering its promise—not just the world's cheapest car, but a dream which could lure every aspiring two wheeler buyer to veer towards the Tata Nano. This car was touted to be a game-changer, overnight; people who had only dreamt about buying a four wheeler could finally afford one.
What makes Gen X Nano exciting are two new automatic variants—XMA and XTA—that have just been launched. Our press demonstrator came in a beautiful Sangria Red and, yes, people did gawk at the eye-catching colour wherever we drove this small wonder. The car's new grille (based on the Infinity design theme), also seen on its well-sculpted front and rear bumpers, are its talking points, just like its smoked headlamps and tailgate spoiler.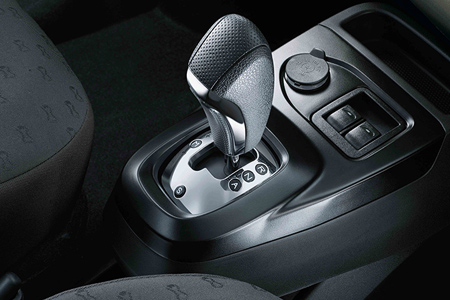 The first thing that will strike you from its interior is the space the Gen X Nano has. Roominess is one of its biggest highlights. In fact, Nano's rear seats are so generous and its windows are so large that that they would put some of the entry cars from German manufacturers to shame. The Nano gives you 94-litre boot space, with which you should have no trouble loading at least a week's groceries or a tote for that overnight trip. Nano has electric power-assisted steering (ePAS) which makes driving this car through traffic a real breeze.
The best part is parking; the ease with which this car would lend itself to parking, even in places where two wheelers occupied most of the road space, is truly remarkable. The fit, finish and refinement on the inside are superlative, considering the car's price. Also, in terms of connectivity, the car comes fully loaded with a CD player, radio, USB and Auxin. The mid-mounted display lets you know about the gear shift indicator, distance-to -empty and average readings at a glance, in easy-to-read formats.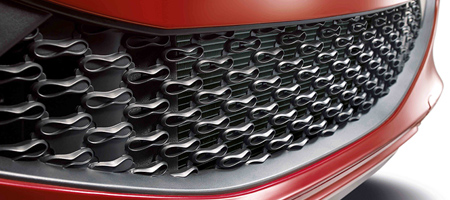 If you were wondering if the car has the same gearbox that has been carried over from the Tata Zest, the answer is no. The car comes with a five-speed AMT (Automated Manual Transmission) gearbox called 'easy shift' mated to a two-cylinder, 624cc MPFI gasoline engine which produces 38PS power @5500rpm and 51Nm torque @4000rpm. It also has the 'Sports' mode for those who want to squeeze a little bit more from the car in terms of driving pleasure. We felt the difference in this mode as we slotted the shiny chrome gearshift into 'S'. Not to mention, its 'creep' feature which allowed us to take it easy with the brake pedal. When we were not accelerating, it helped the car crawl effortlessly, especially at traffic infested junctions and some of Mumbai's worst bottlenecks. The 24-litre fuel tank, though, assured us that with 21.9kmpl (according to ARAI certification on the AMT variant) we really do not have to worry too much about the moolah either.
The Nano is not without its flaws. Sadly, it has little respect on our roads. While seated inside, a number of questions cross your mind about what this car must actually mean to the onlooker.
Since Tata Motors is going all out to rope in youngsters across India with the Gen X Nano, they have sweetened the deal with some fresh colours—Persian Rose and Sangria Red (the one we drove)—besides the Pearl White, Meteor Silver, Royal Gold, Dazzle Blue and Damson Purple. Moreover, you can also book the GenX Nano online, and get some attractive interest rates through their preferred financial partners. The XMA variant (available from August 2015) is available from Rs2.69 lakhs and the XTA from Rs2.89 lakhs (ex-showroom, Delhi).
Remember this, it will get the job done.