John Abraham had one, Bipasha Basu had one and so did Salman Khan, Ranbir Kapoor and Katrina Kaif. In fact, most Bollywood biggies owned an Audi Q7 when it was launched in India in 2006. Back then, it was THE SUV to have. Today, after nine years, the second generation Audi Q7 is finally here and it definitely makes you go WOW all over again!
Unlike its behemoth predecessor, the second generation Audi Q7 has shed a lot of weight and is looking trimmer and sleeker now. We drove one to get a feel of the brand new iteration.
First things first; besides the double arrow headlight graphics with Matrix LED which add oodles of charm to the SUV's macho looks, the new Audi Q7 gets a brand new front bumper and the 3D-styled Audi Singleframe helps distinguish it from the older model at a glance. Also, you will notice that the rear looks less clunky now, which only adds to its modern-day appeal.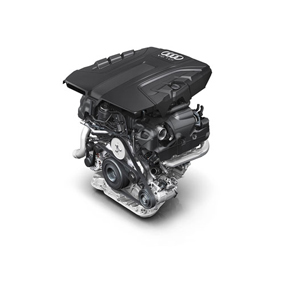 Though the SUV is sluggish at slow speeds, when you push pedal to metal, it comes into its own and in a jiffy that all-familiar feeling of being in an Audi hits home. Thanks to the new multi-material body—comprising high levels of ultra-high strength steel, which allowed the designers to knock off 325kg of weight, results in a supremely agile performance. The 3.0 (2967 cc) TDI V6 (diesel) engine (45 TDI variant—only variant available) with 249 hp and 600 NM torque manages to do 0-100 in 7.1 seconds flat. It's got a… hold your breath… top speed of 234 kmph and although we didn't manage to touch top speed, thanks to busy roads due to holiday traffic, we had loads of fun doing some pretty insane speeds as and when we could manage it, thanks to eight-speed tiptronic tranny.
Also, because of the adaptive air suspension, that the SUV comes with, we didn't feel a single pothole on the road. To further enhance your ride, you can, in fact, choose from seven different driving modes to select your favourite one with Audi Drive Select. There's also hill descent control, which helps tremendously, should you suddenly decide to take the vehicle off road to squeeze the maximum out of your luxury SUV.
The interiors are classy with expensive leather and a brand new dash, which looks really sleek. The electrically adjustable front seats are truly luxurious, making them the most desirable seats in the SUV. However, the second row passengers need not be disappointed as there's ample room for their comfort behind. The third row seats, well let's just say if you are buying a luxury SUV such as the new Audi Q7, surely you are not planning on cramming your passengers in one vehicle, just bring your second car along as well.
The new Audi Q7 comes with all the bells and whistles that one would expect in a luxury SUV. From a completely new larger MMI (Multi Media Interface) that is auto-retractable with a BOSE 3D sound system with 3D sound speakers, airbags (eight of them) and a 360 degree surround camera with a bird's eyeview, this vehicle is surely not something that you would want to pass up if you are in the market for a luxury SUV, especially a CBU (Completely Built Unit) in the range of Rs 80 lakh. Think BMW X5, Land Rover Discovery, Mercedes GL or Volvo XC90.
So, tank up—it has got a 75-litre fuel capacity—and embark on a long multi-city drive, this holiday season. With a 14.75 kmpl (ARAI figures), it will be a long, long time before you stop again at a gas station and in all probability, it will be just to pick up a bottle of Gatorade, before you hit the road again.
Length: 5,052mm
Width (excluding mirrors): 1,968mm
Height: 1,741mm
Fuel tank capacity: 75L
Gross weight: 2,925kg
Price: Rs 77.5 lakh (ex-showroom, Delhi)